For commission enquiries please get in touch directly: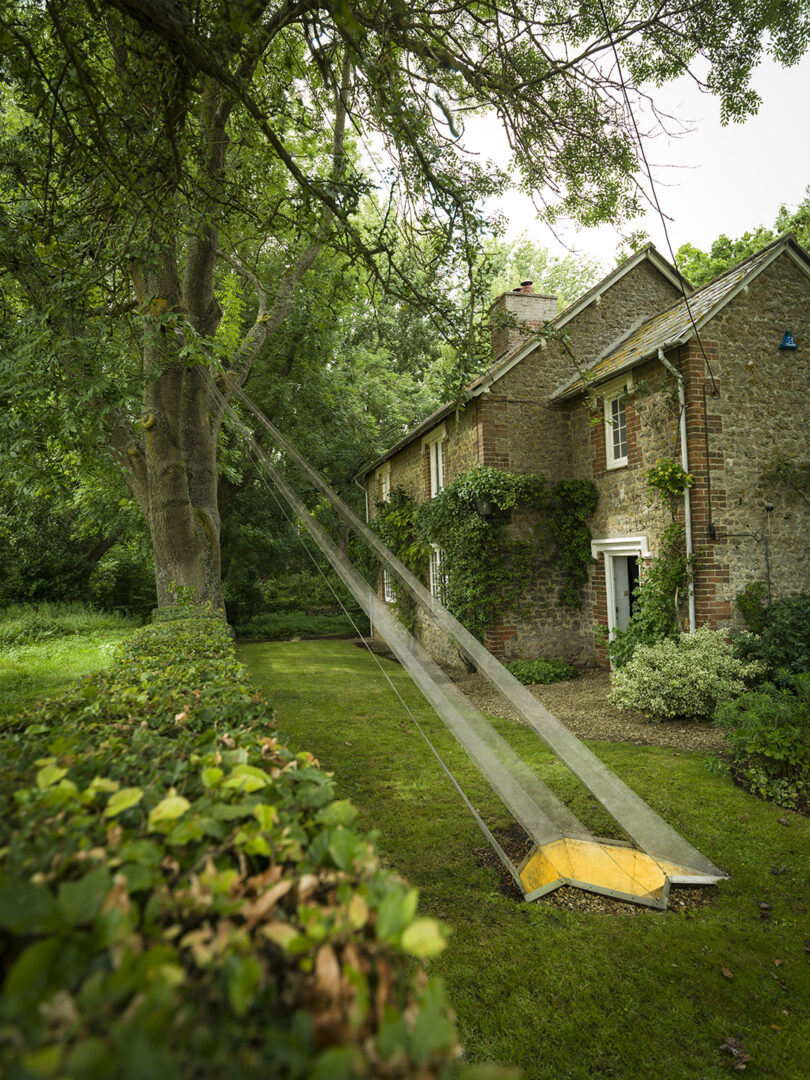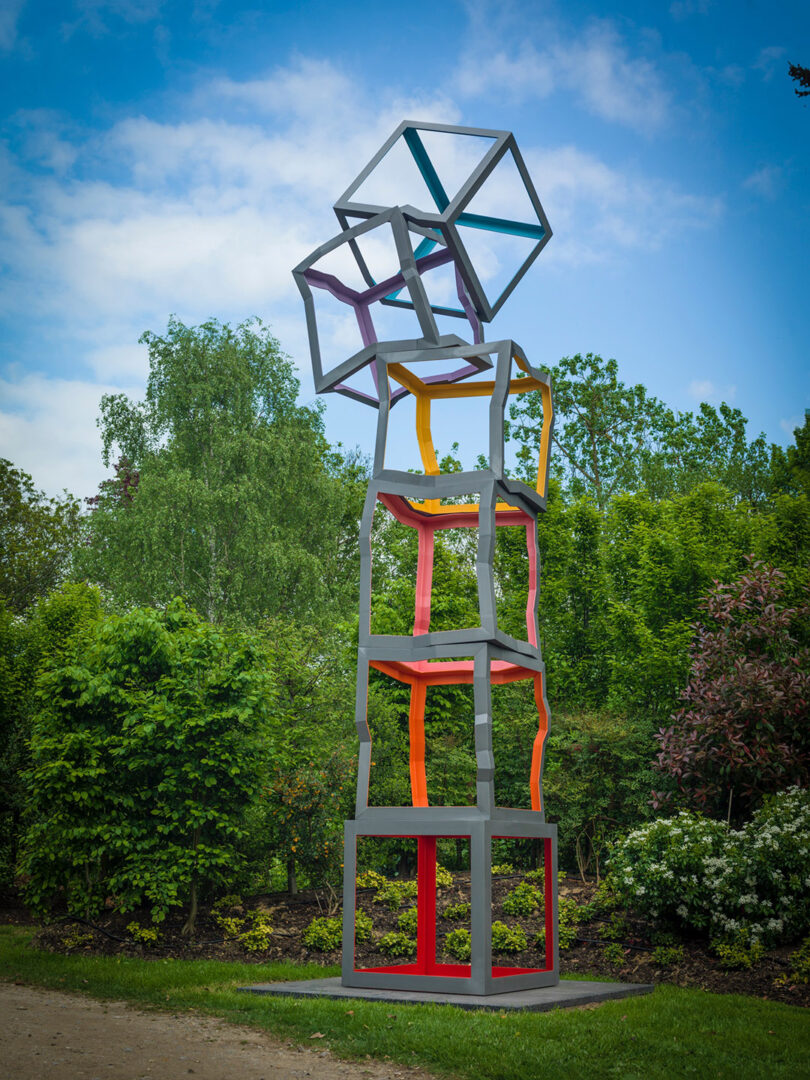 Red Sunset Stack
Welded steel, painted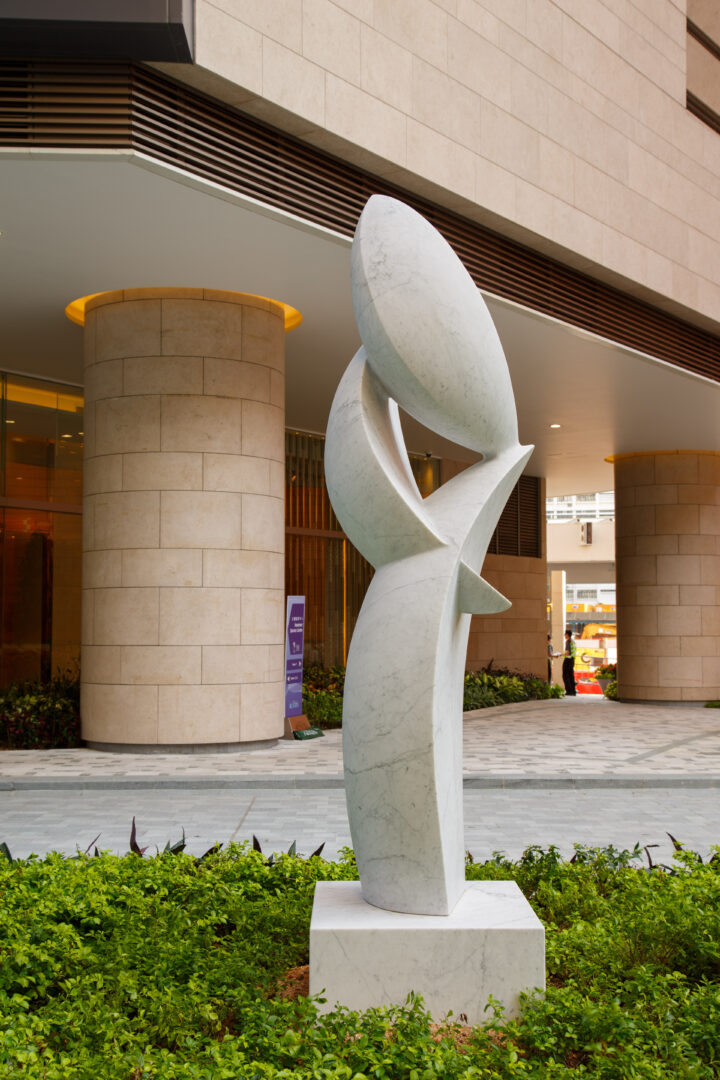 Ecstasy (2013)
220cm high x 80cm wide x 75cm deep.
Carrara bianco marble
White marble from the Petacchi quarry. With the base it is 250cm tall. Permanently sited in Hong Kong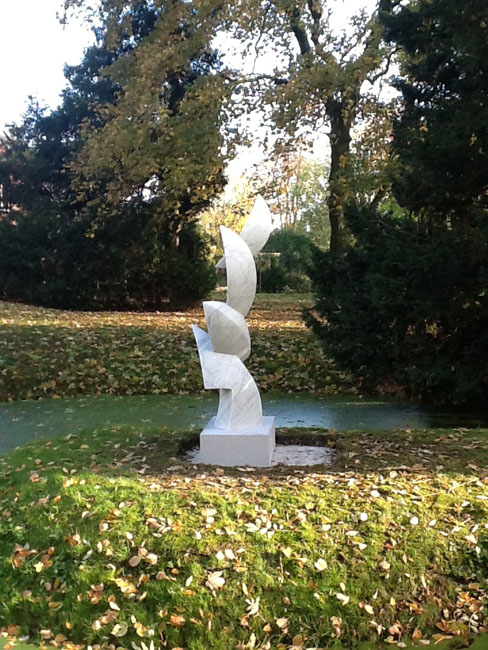 From the Deep (2012)
220cm high x 87cm wide x 90cm deep.
The first sculpture in marble that is actually bigger than me: 2.50 m including its base. Roughed-out by Leonardo, one of Studio Sem's excellent artigiani.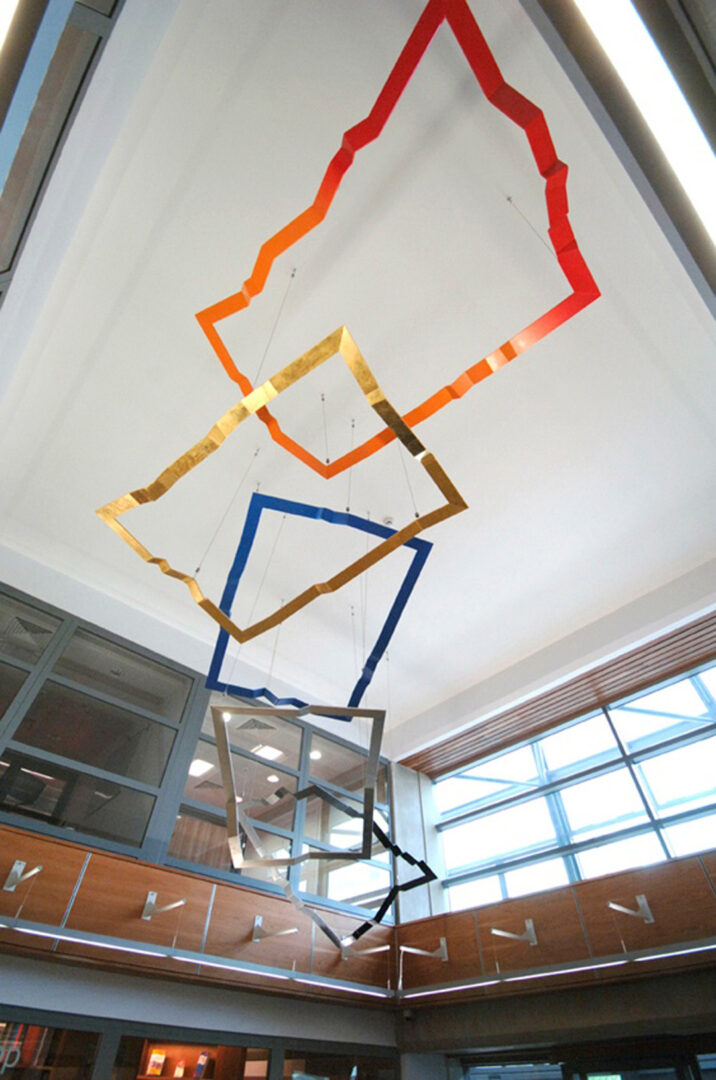 Flying Colours (2008)
500cm high x 200cm wide x 450cm deep.
Welded steel, painted
Suspended sculpture commissioned by Leicester University for their new library.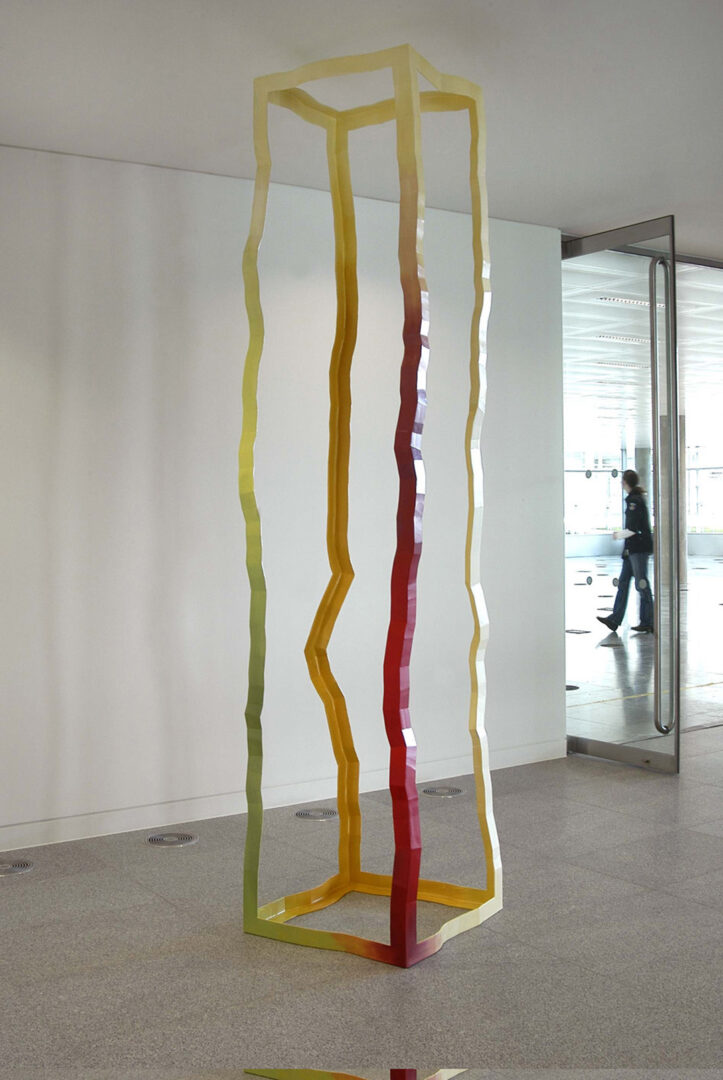 Soft Tower (2007)
290cm high x 65cm wide x 65cm deep.Fabricated steel, painted
Commissioned for Chiswick Park, the Richard Rogers development in Chiswick.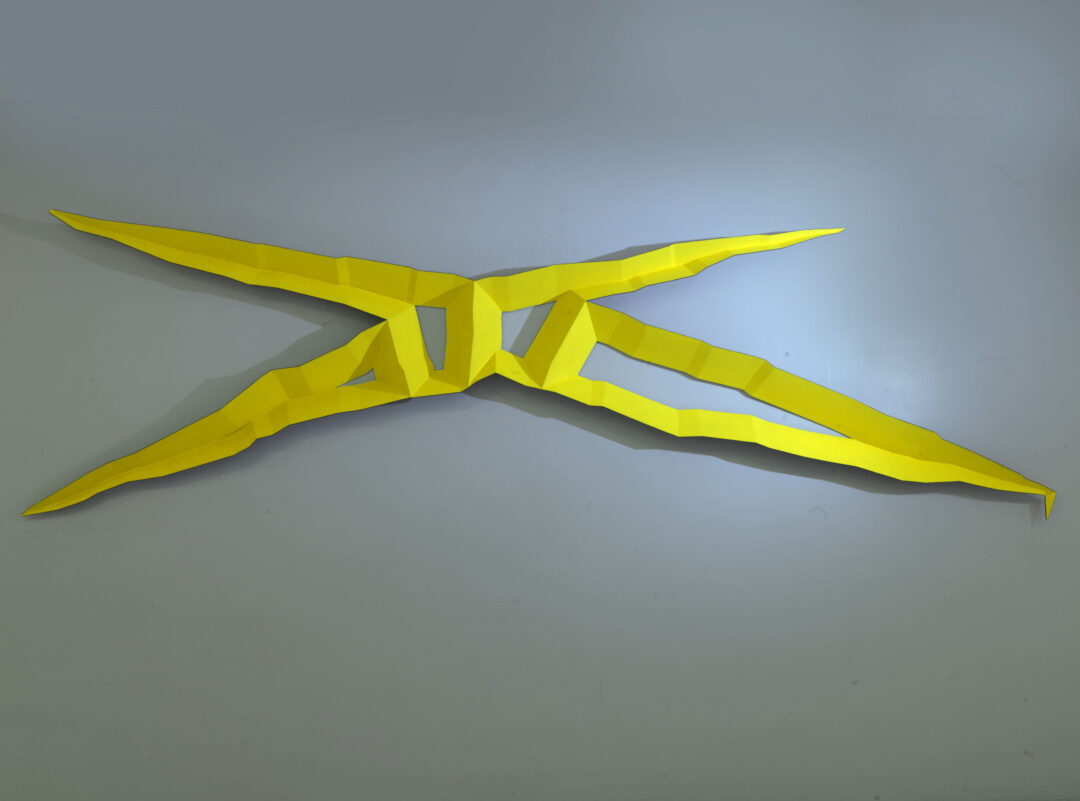 Yellow Crack (1995)
110cm high x 375cm wide x 18cm deep.
Fabricated steel, painted
My steel wall sculptures were always carefully worked out on paper. I needed to take accurate measurements of the angles to be able to cut precise pieces on the cutting machine.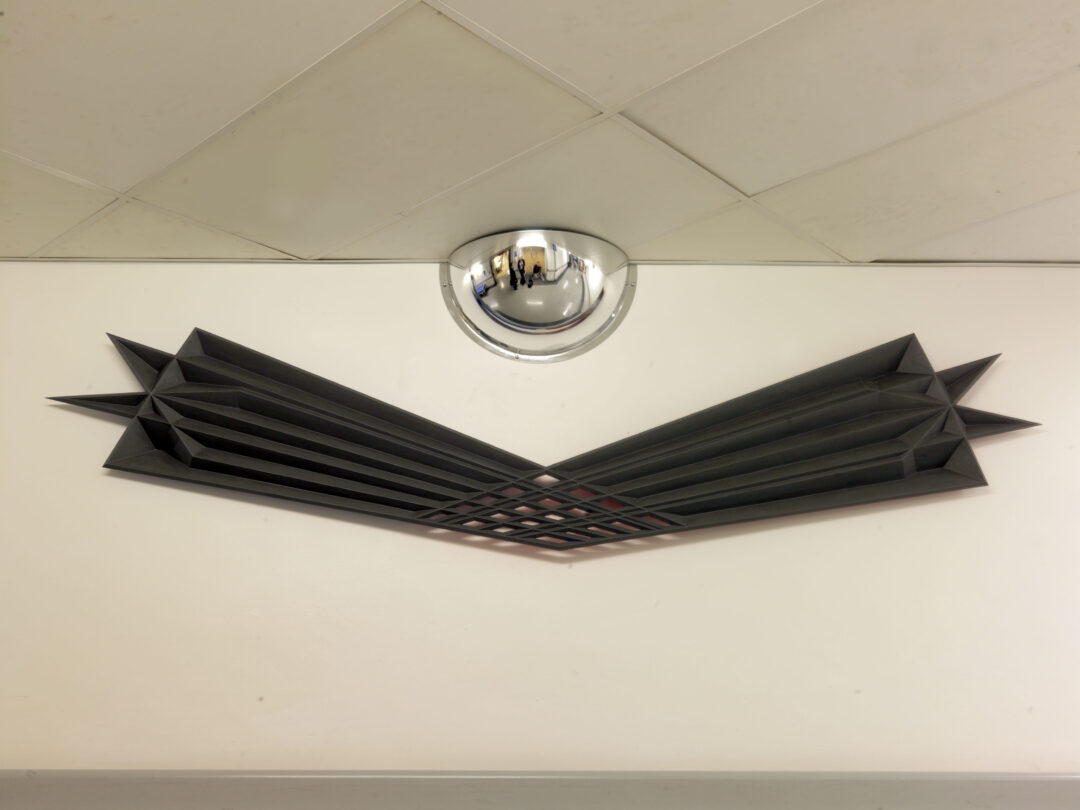 Cosmic Event (1993)
110cm high x 290cm wide x 15cm deep.
Fabricated steel, painted Cosmic Event has been restored to its original colour. The blue and red was an attempt to please people but it took the real meaning and therefore the power away. It is not an easy sculpture because it came out of the dynamics of a moment of full conciousness. I experienced such a moment and in this sculpture I am bringing spirit and matter together in a sort of stereo vision.