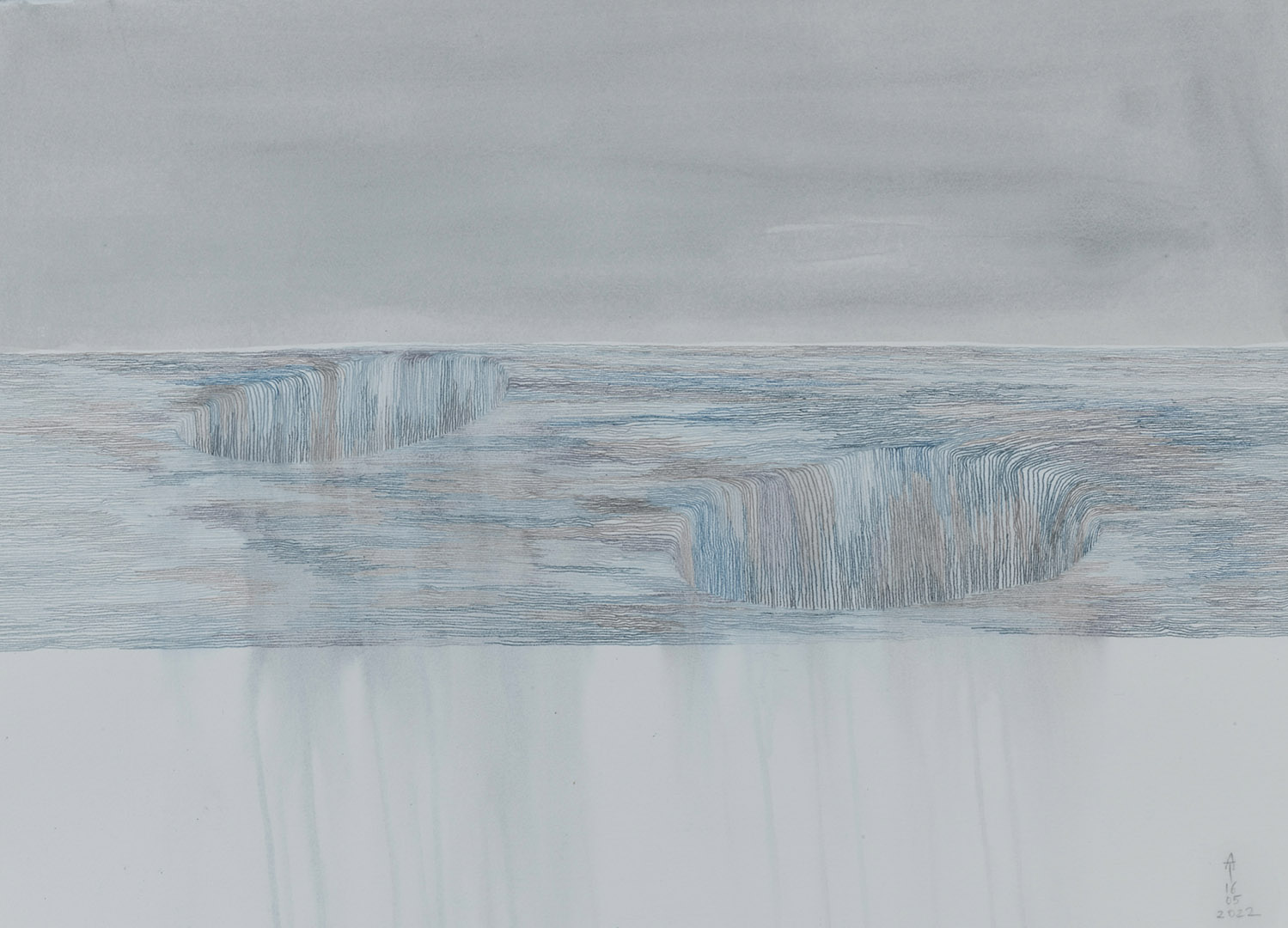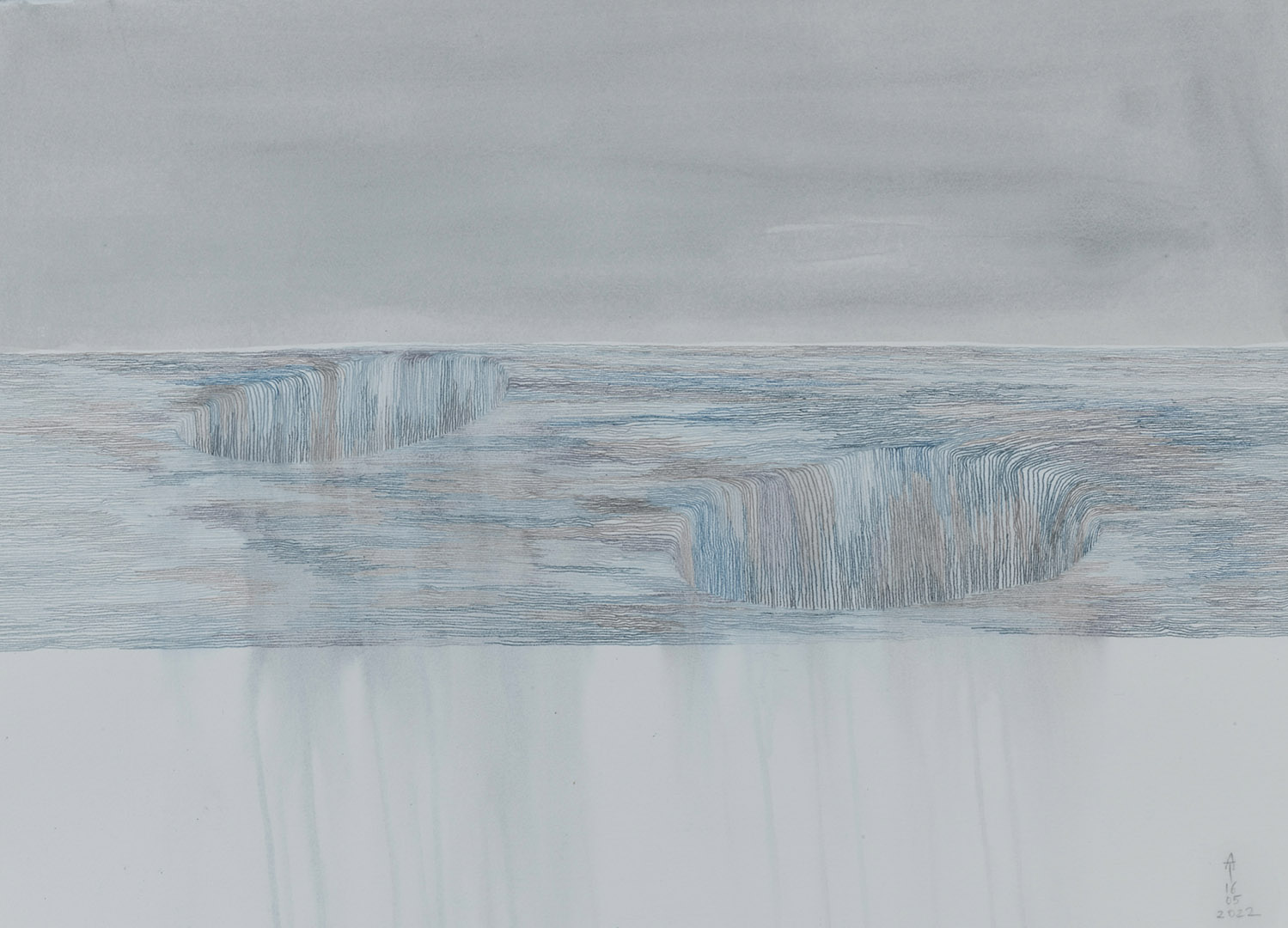 Broomway Walk Easter (2022)
76 x 56 cm
Coloured watercolour pencils and gouache wash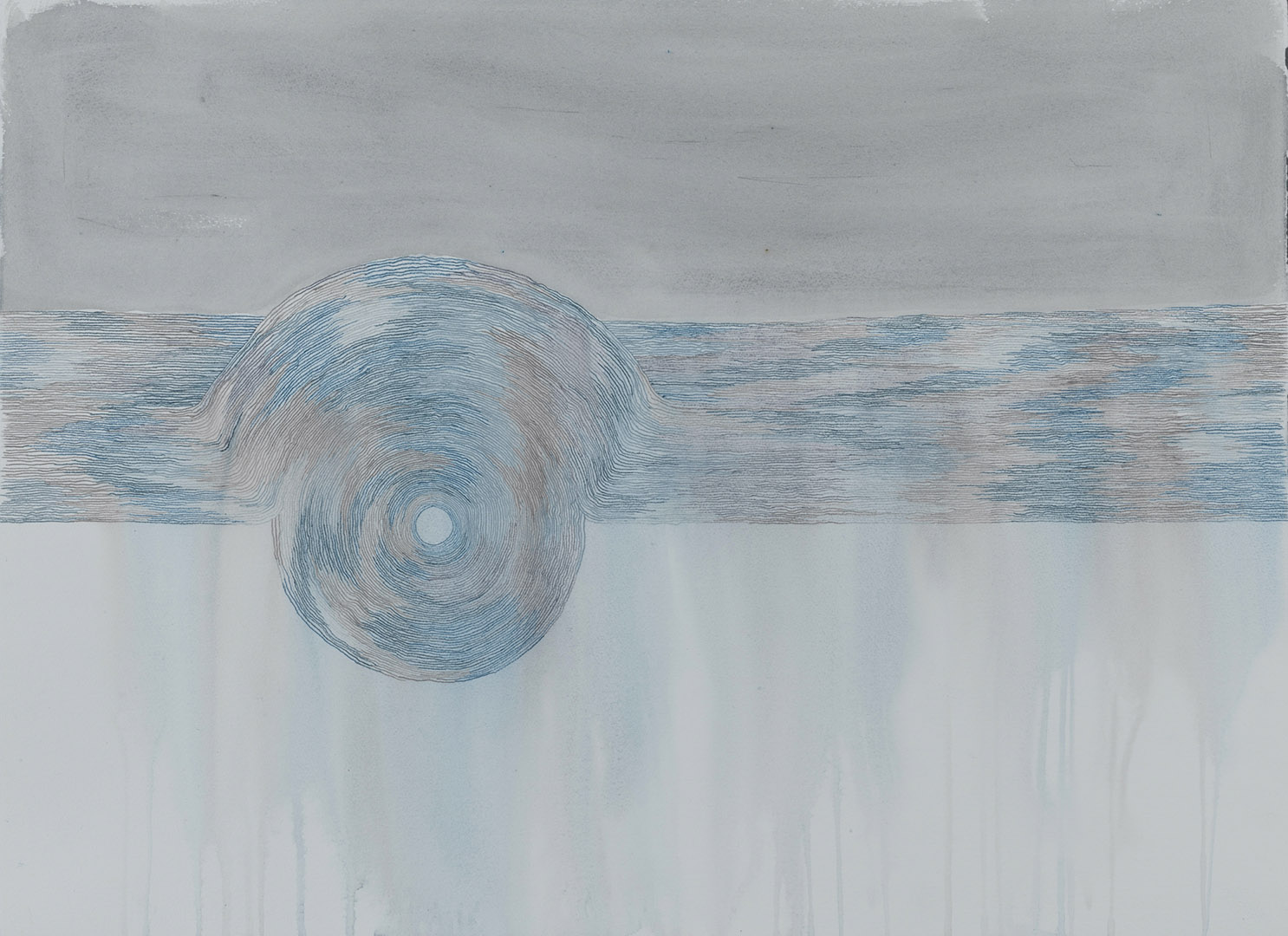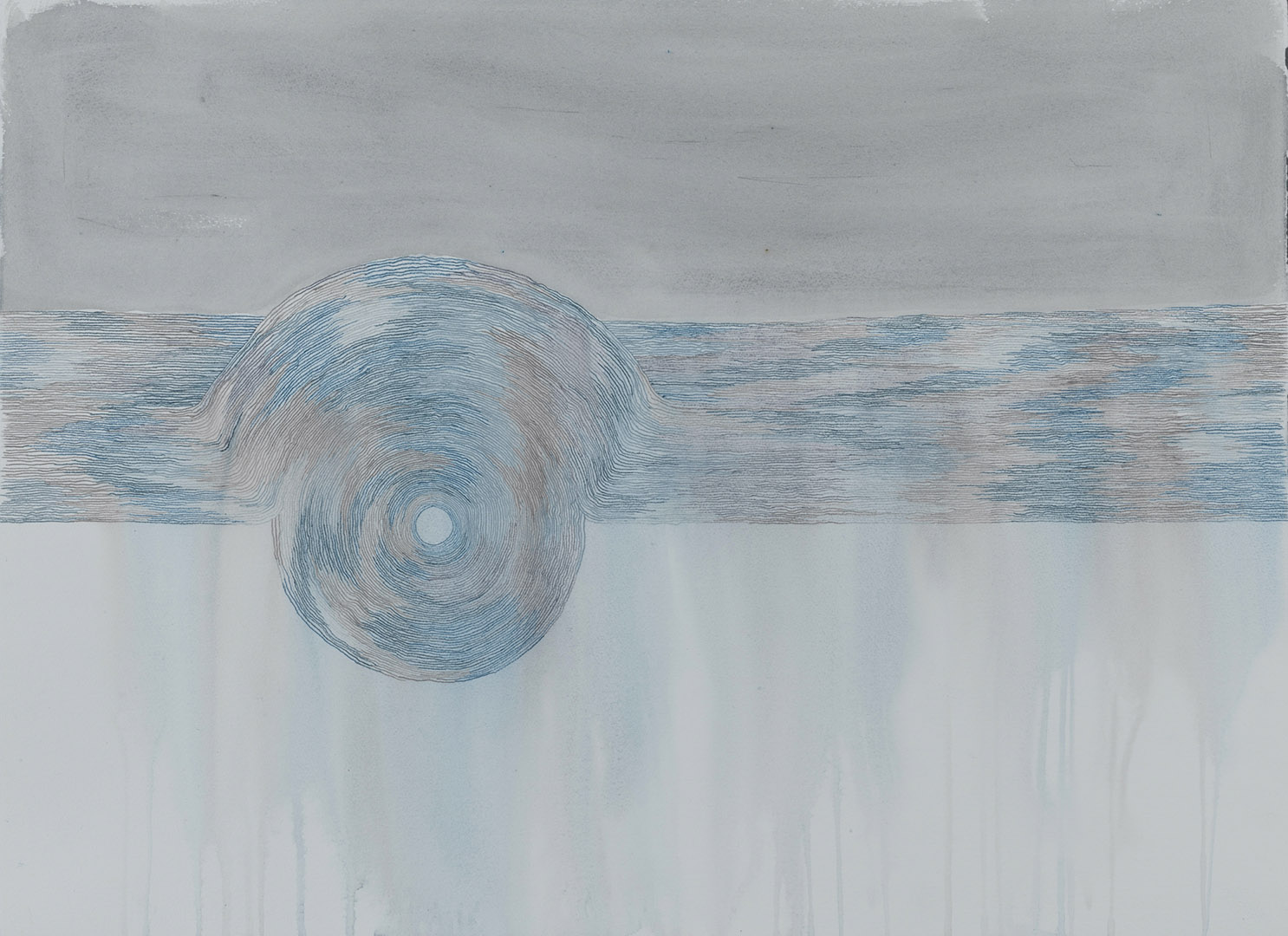 Perpetual Motion (2022)
76 x 56 cm
Coloured watercolour pencils and gouache wash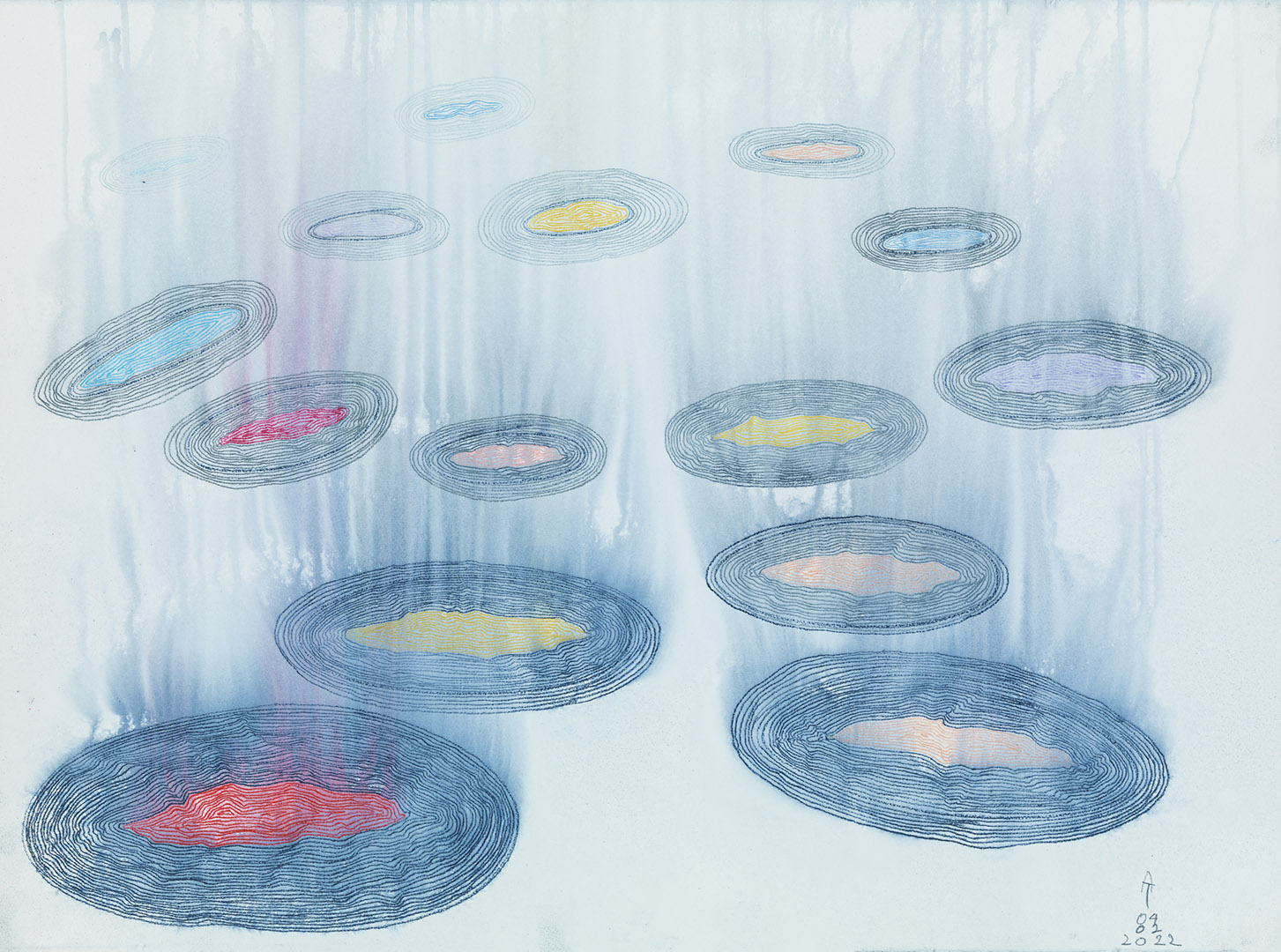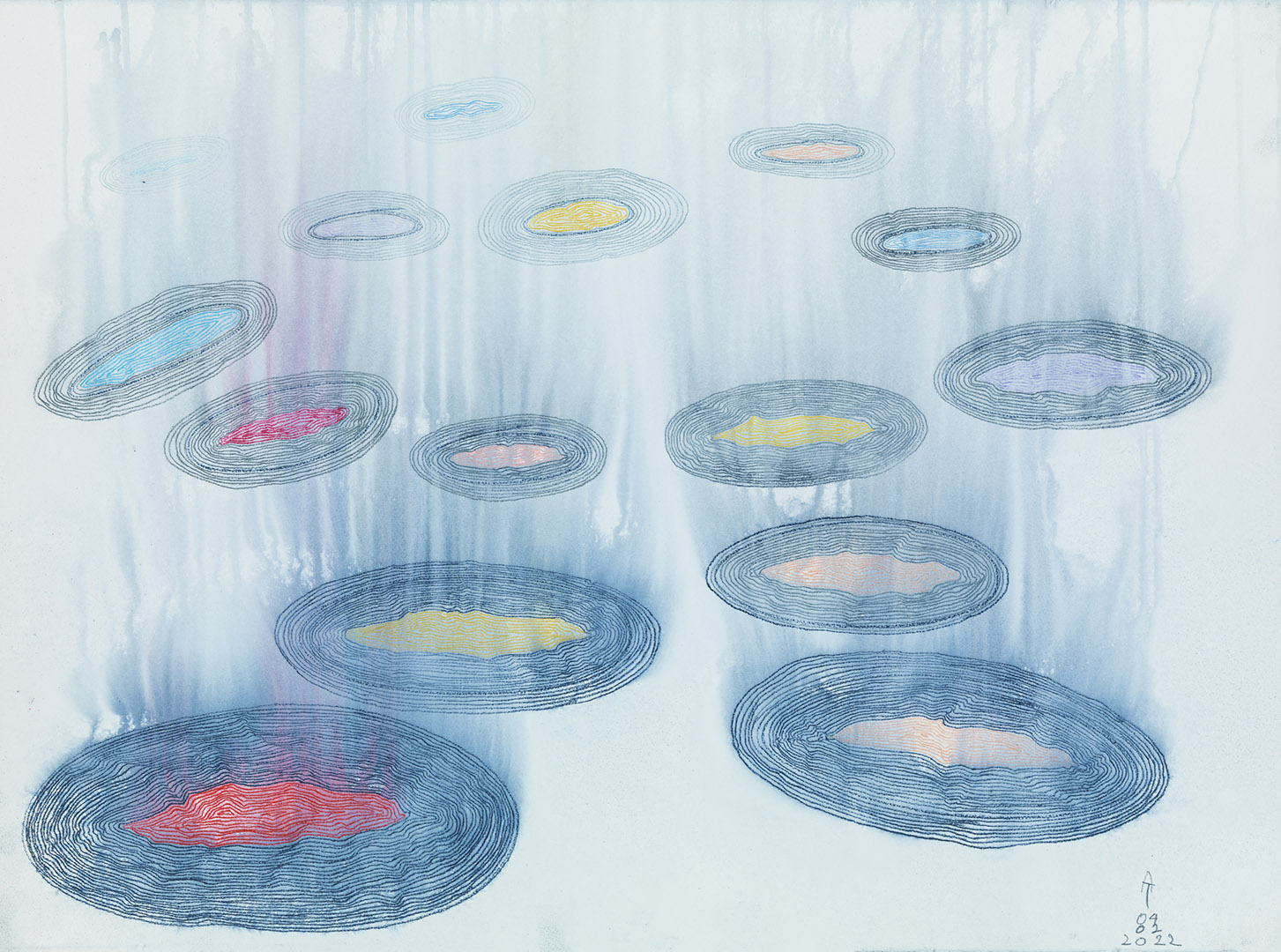 Pores (2022)
76 x 56 cm
Coloured watercolour pencils and gouache wash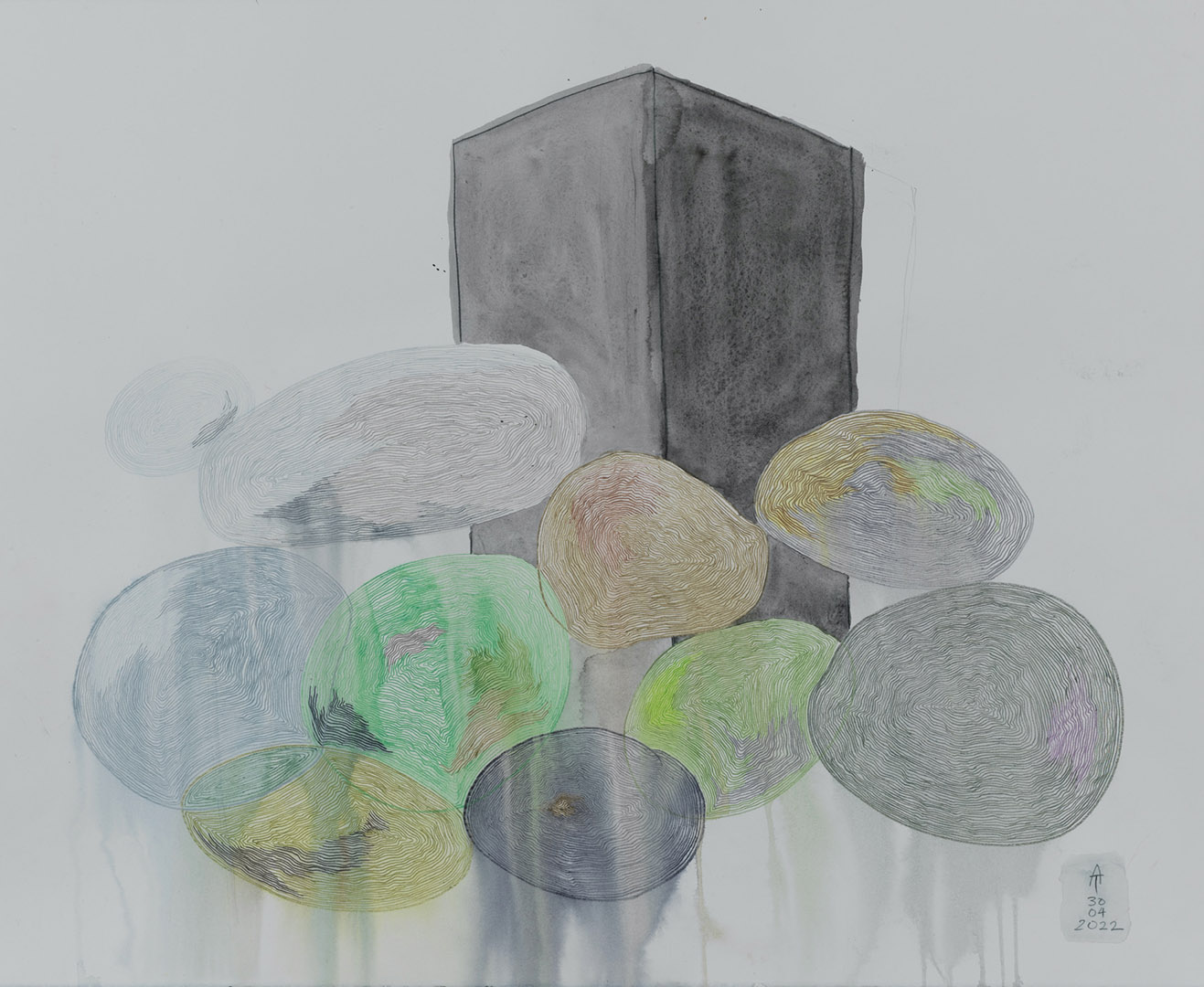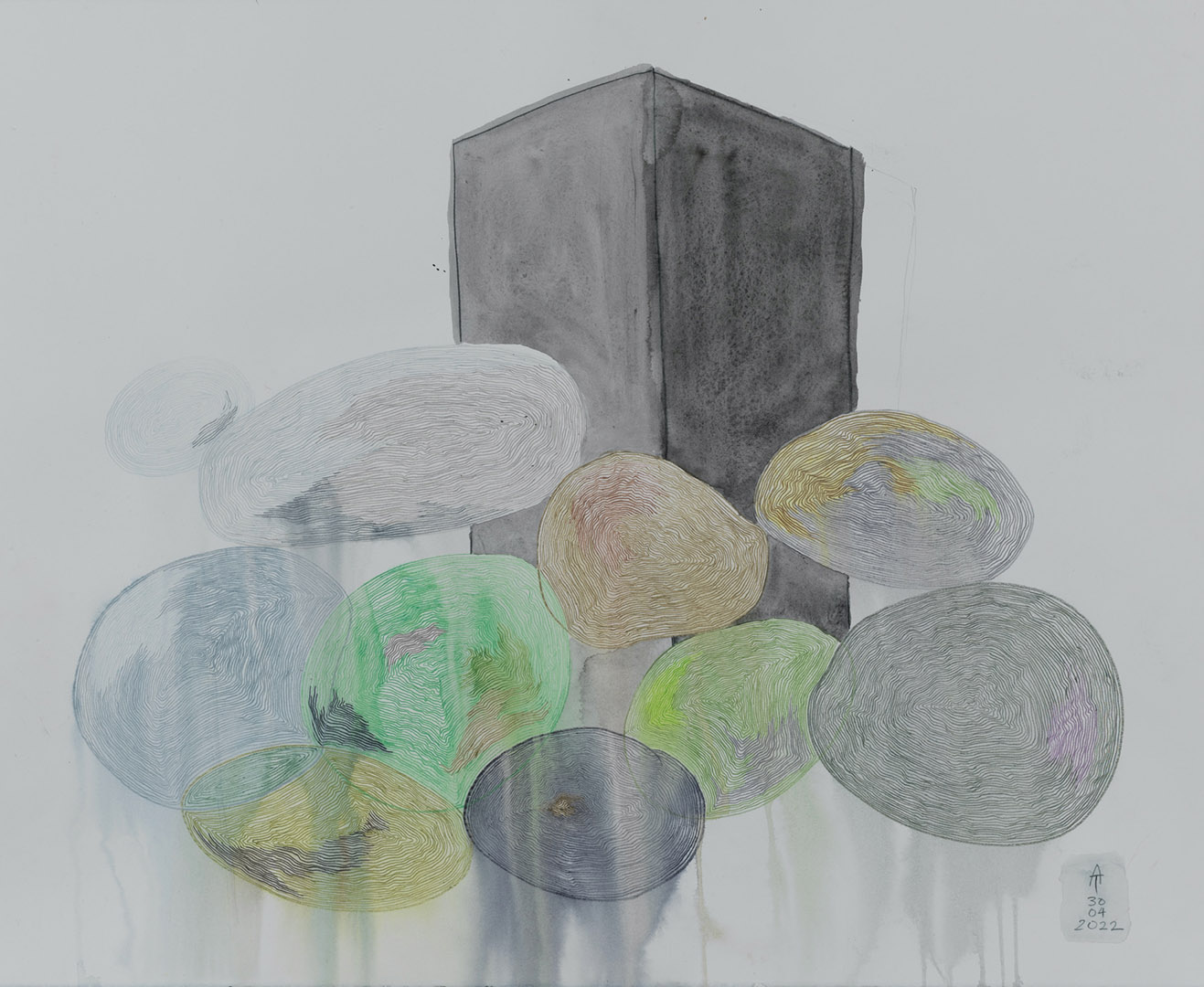 The Tower of Song (2022)
76 x 56 cm
Coloured watercolour pencils and gouache wash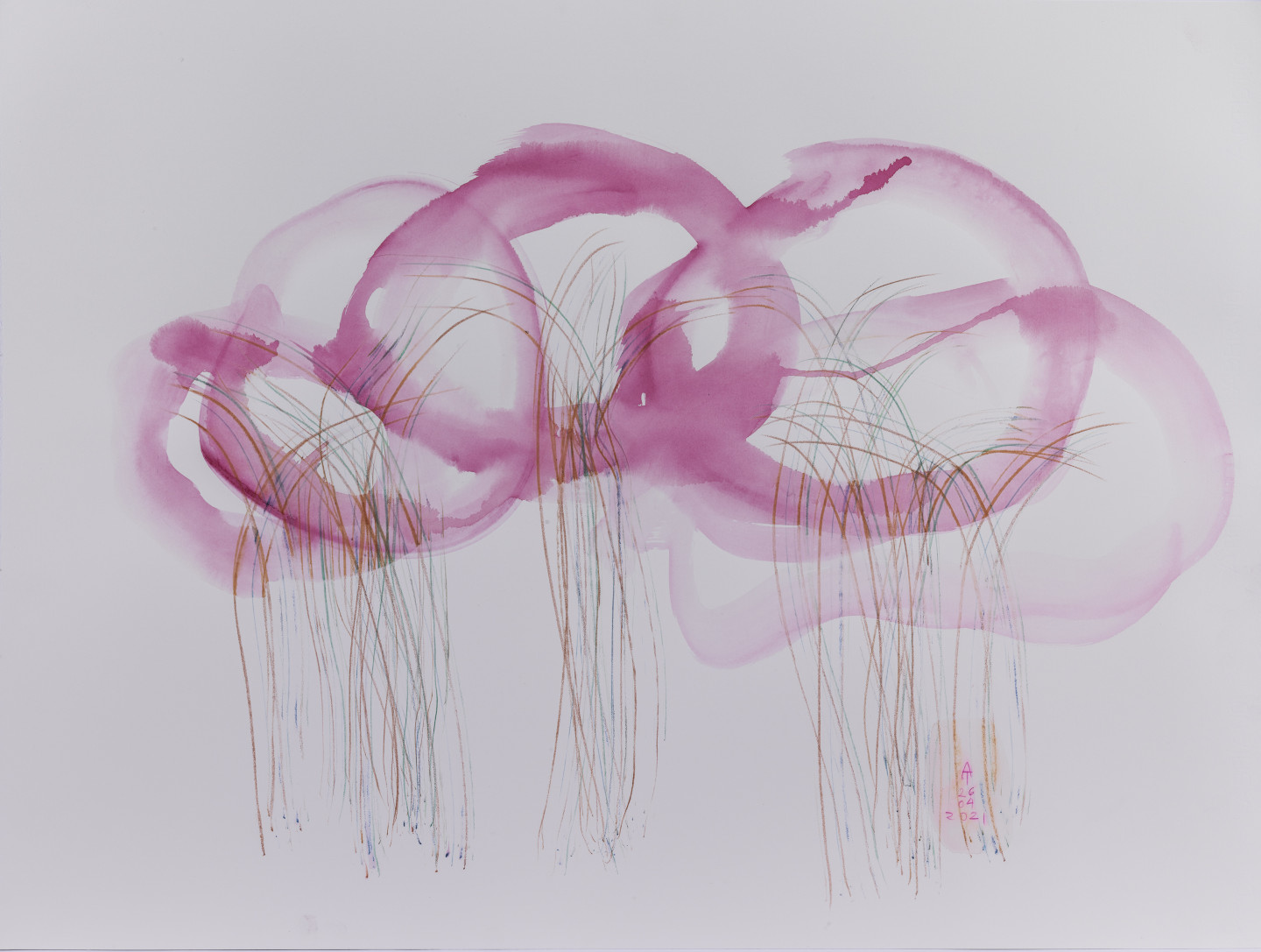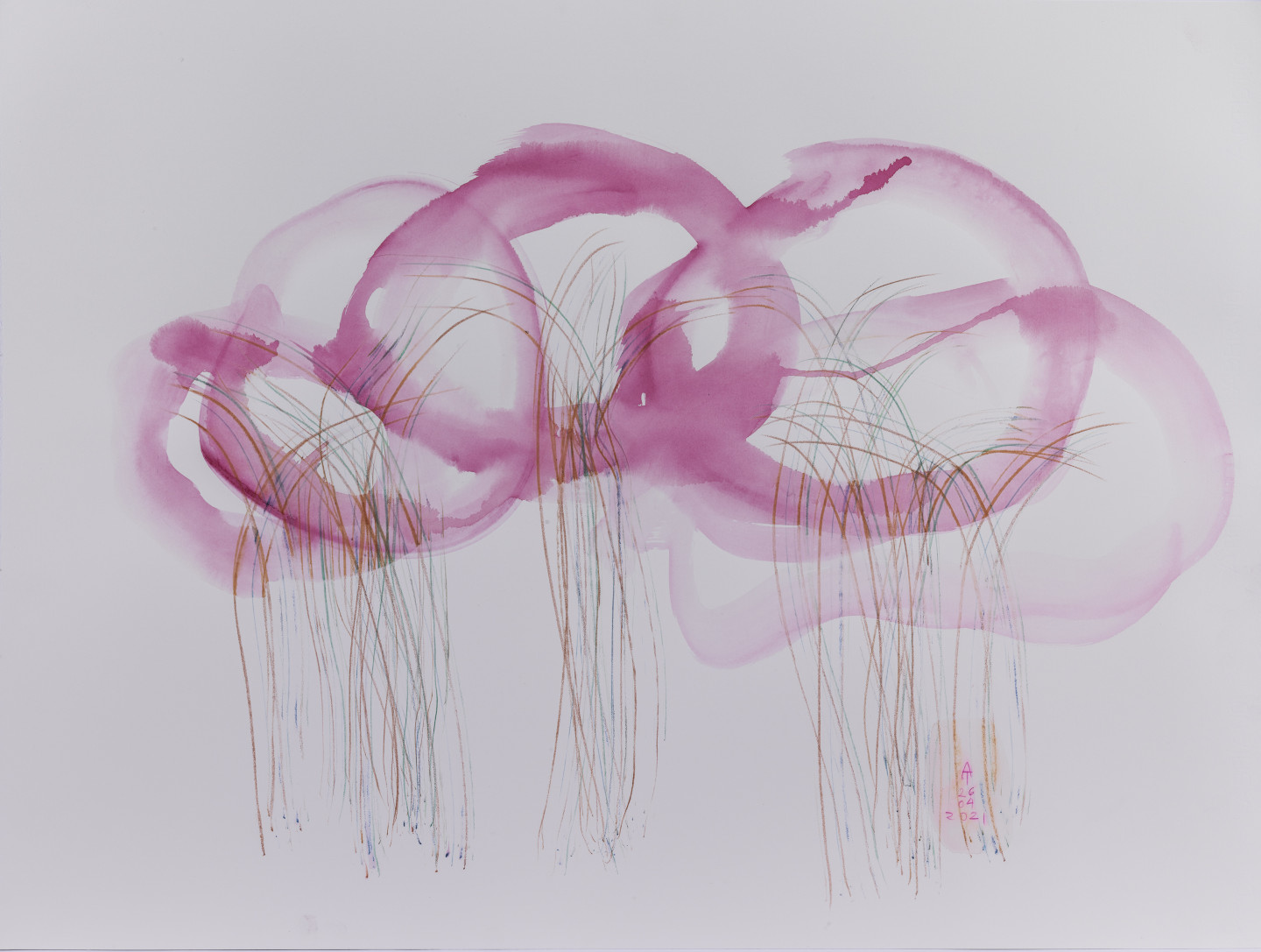 Cherry Blossom Rain (2021)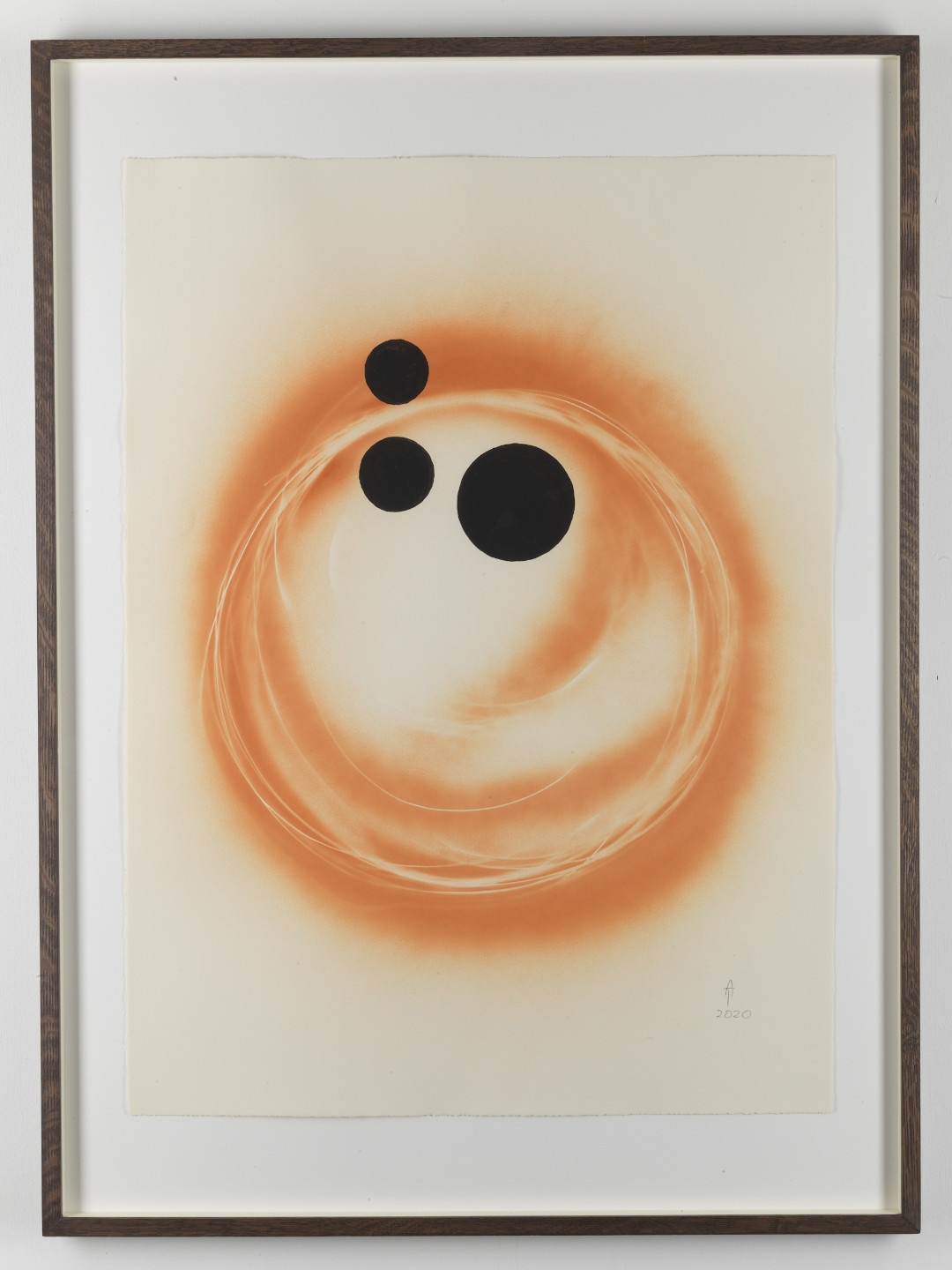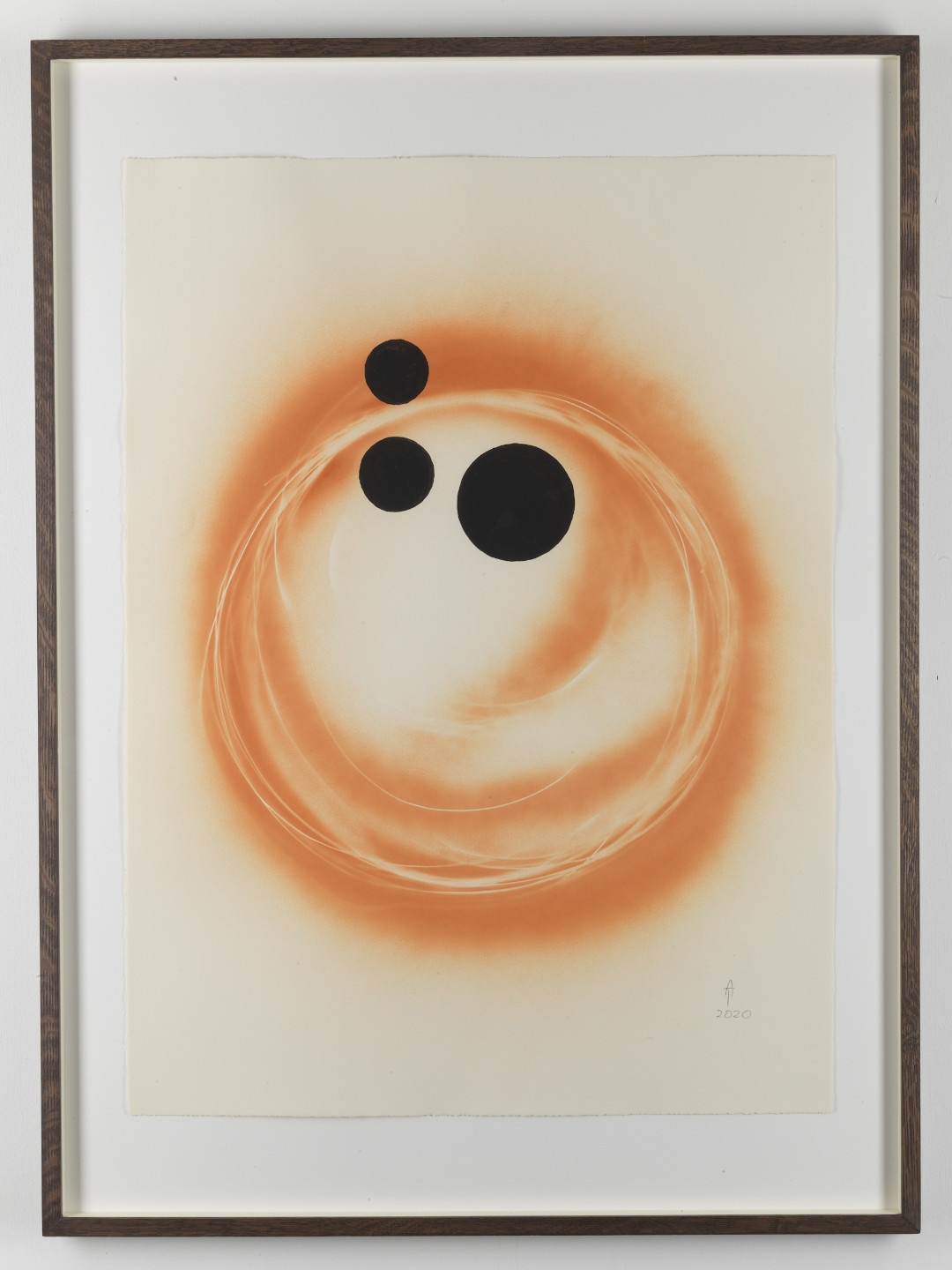 Sunspots 3 (2020)
Aerosol paint and gouache on paper
95 x 70 cm framed
Unique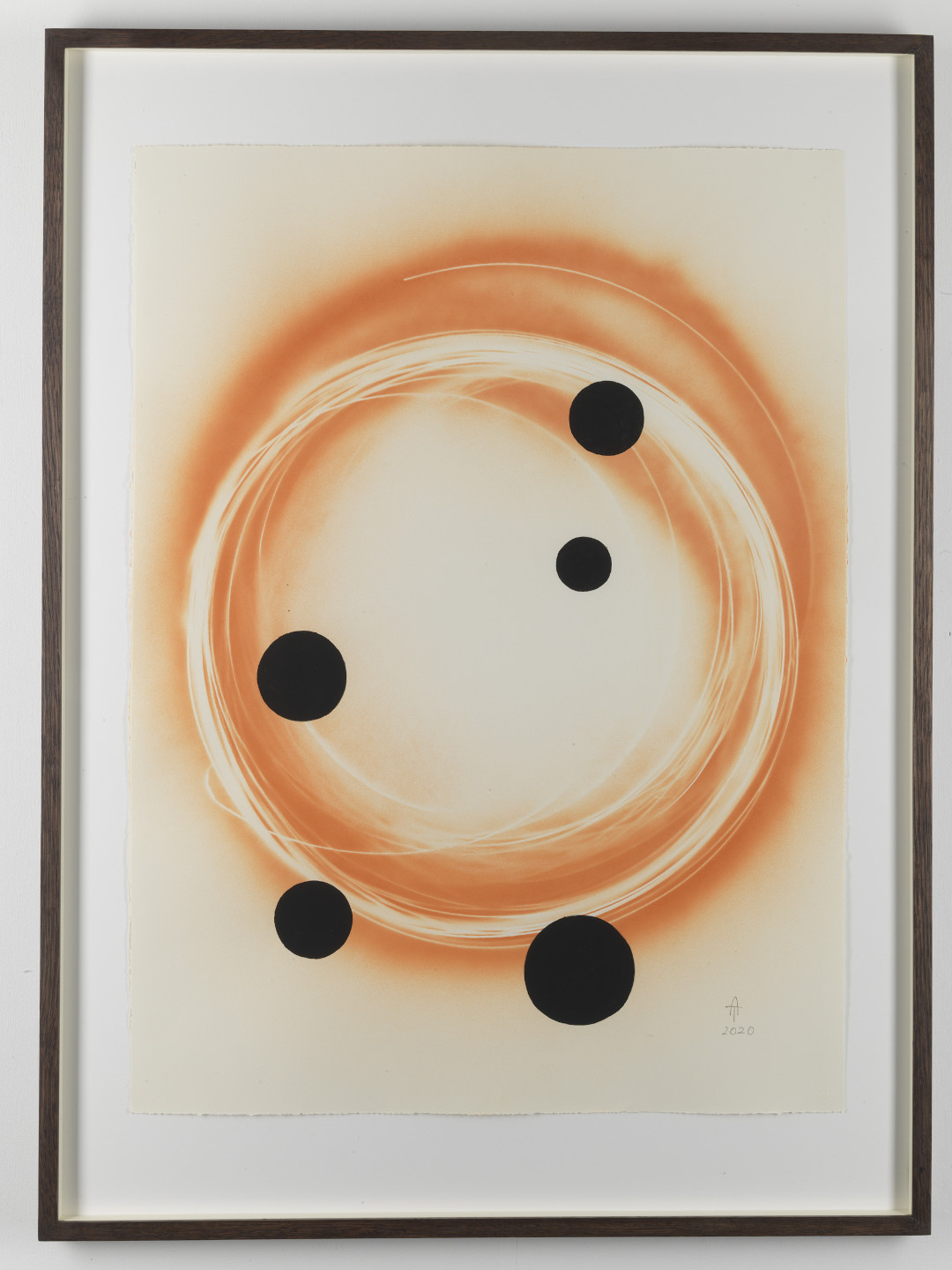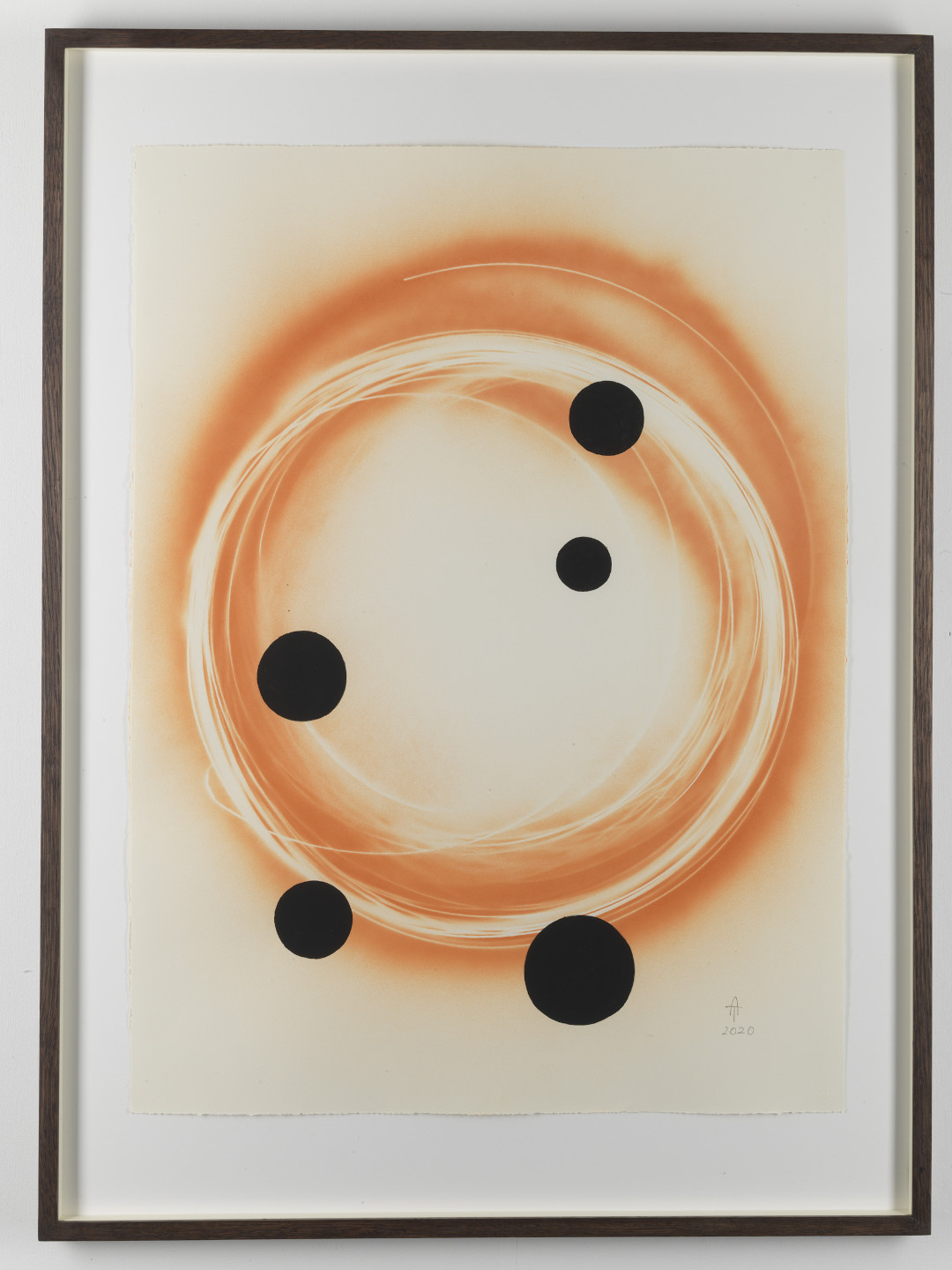 Sunspots 5 (2020)
Aerosol paint and gouache on paper
95 x 70 cm framed
Unique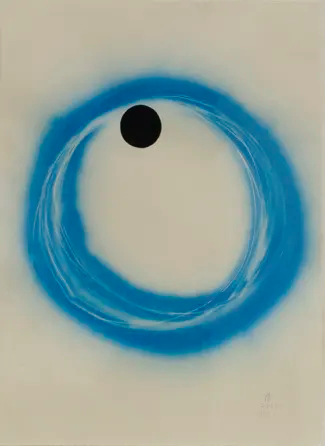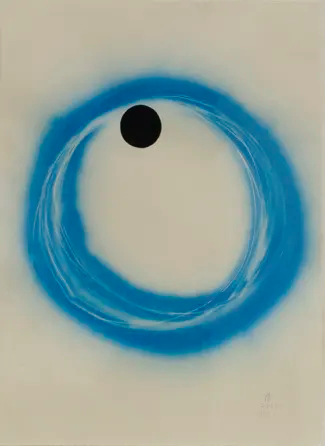 OMG I (2020)
Aerosol paint and gouache on paper
95 x 70 cm framed
Unique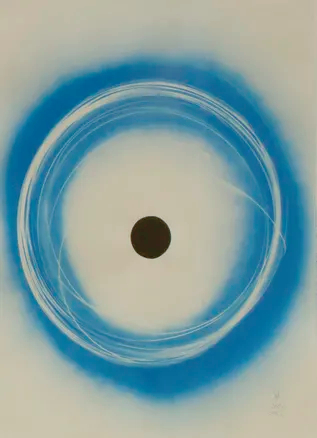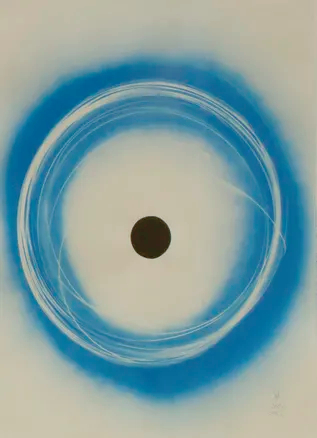 OMG II (2020)
Aerosol paint and gouache on paper
95 x 70 cm framed
Unique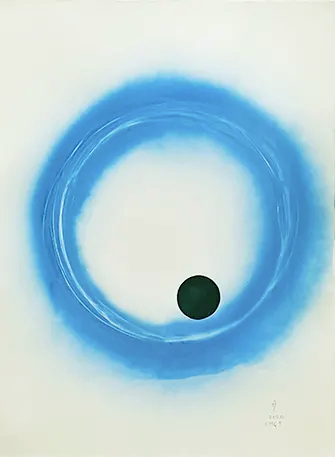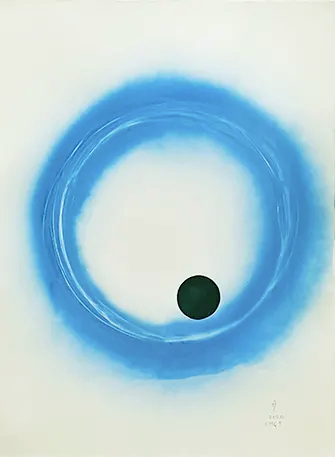 OMG III (2020)
Aerosol paint and gouache on paper
95 x 70 cm framed
Unique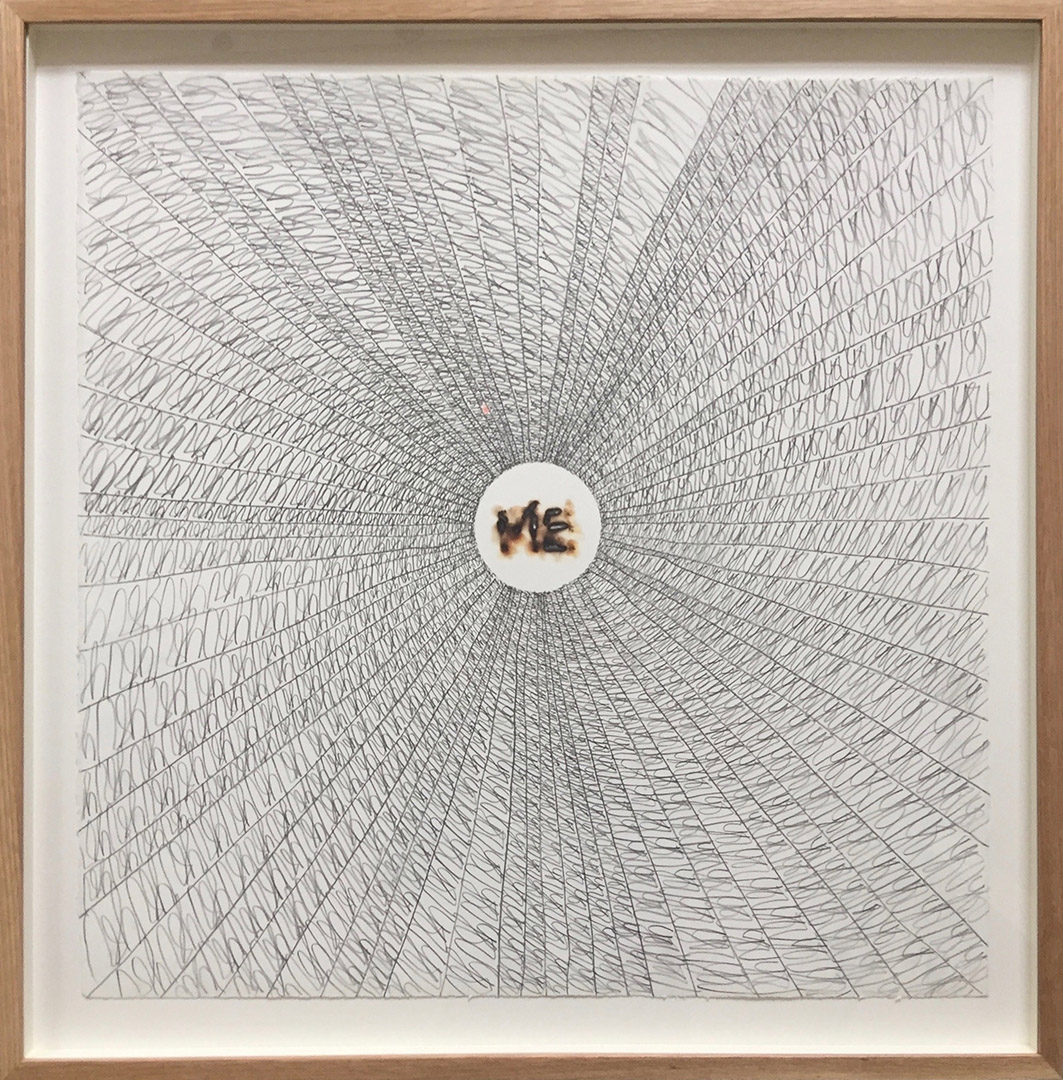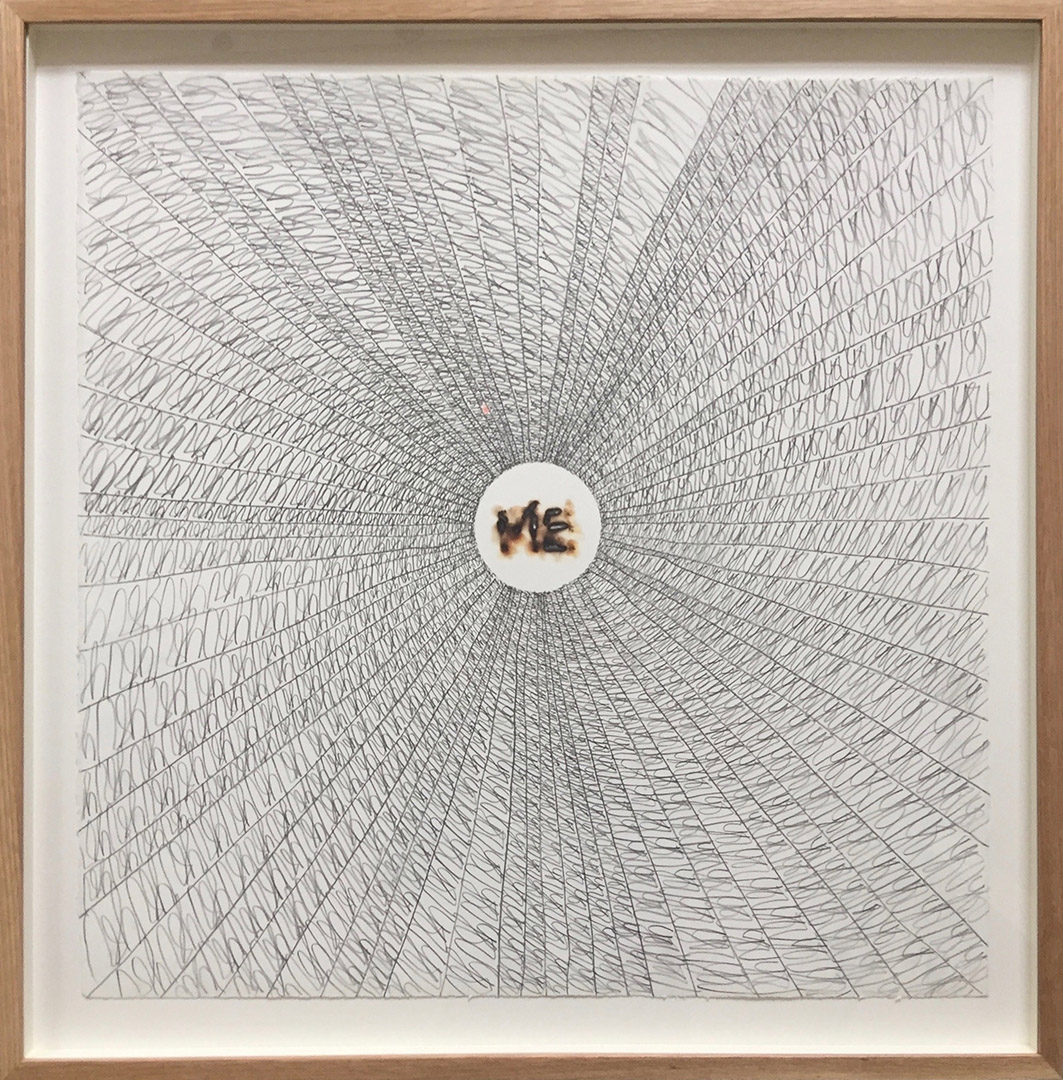 Me and You (2019)
Pencil and burns on watercolour paper
670 x 670mm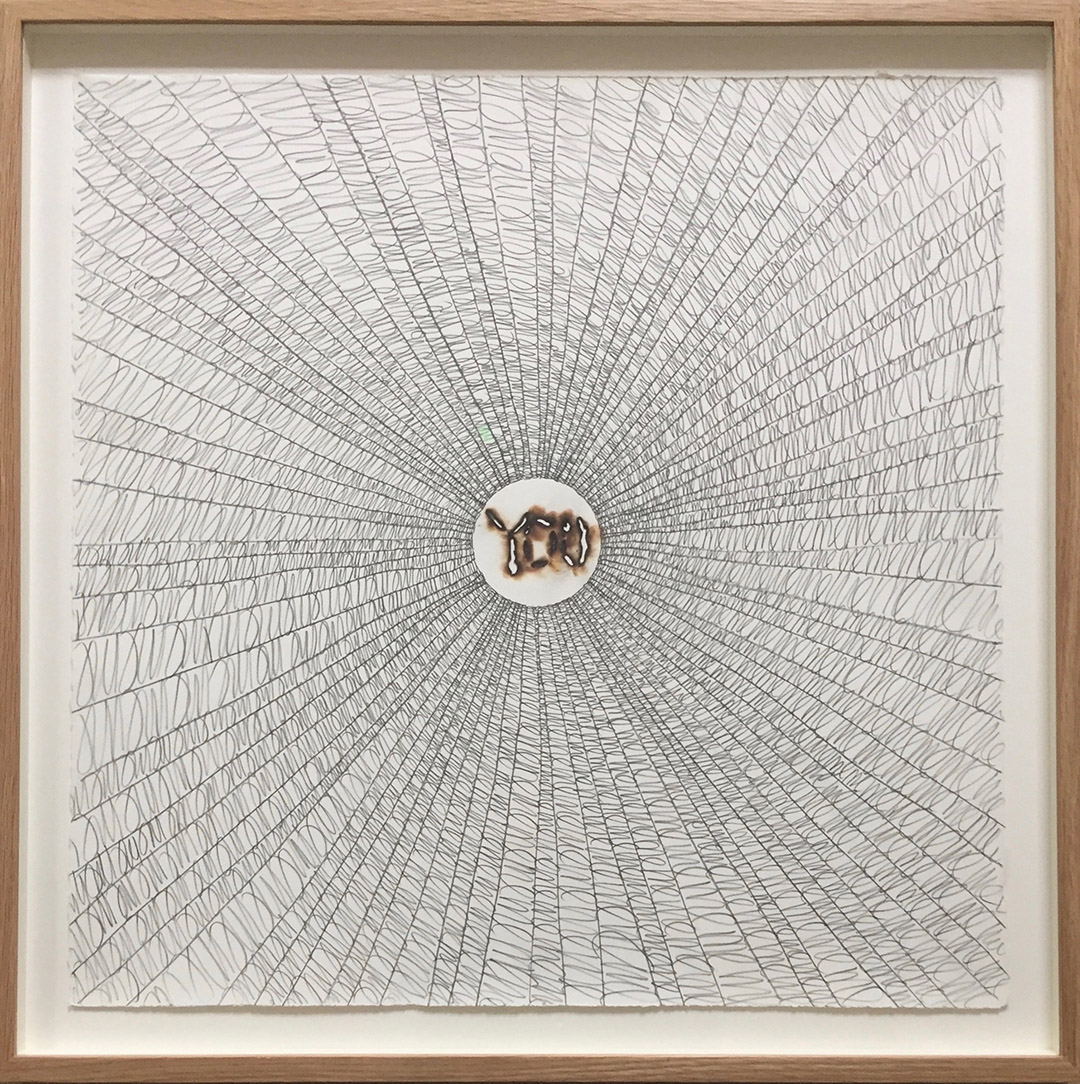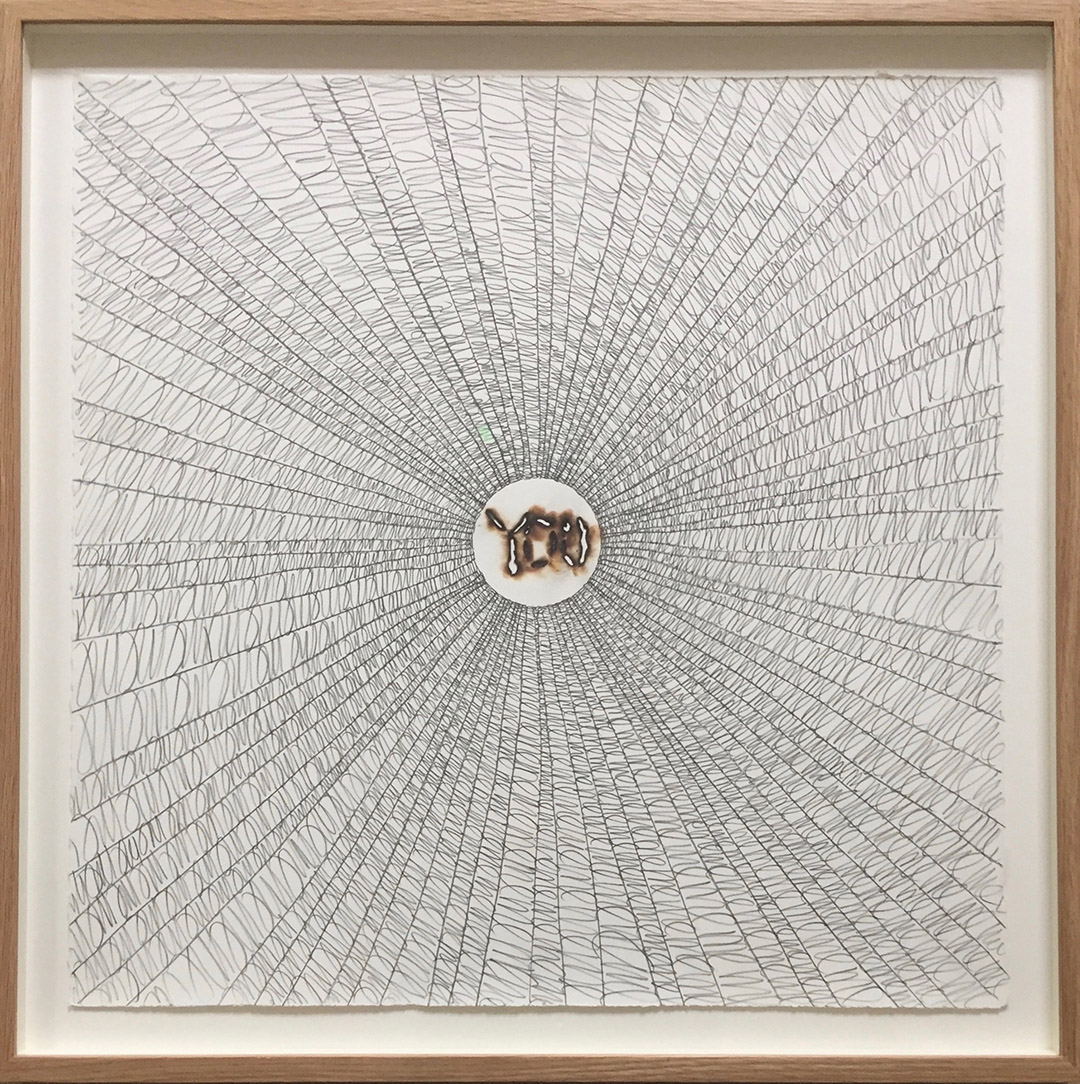 You and me (2019)
Pencil and burns on watercolour paper
670 x 670mm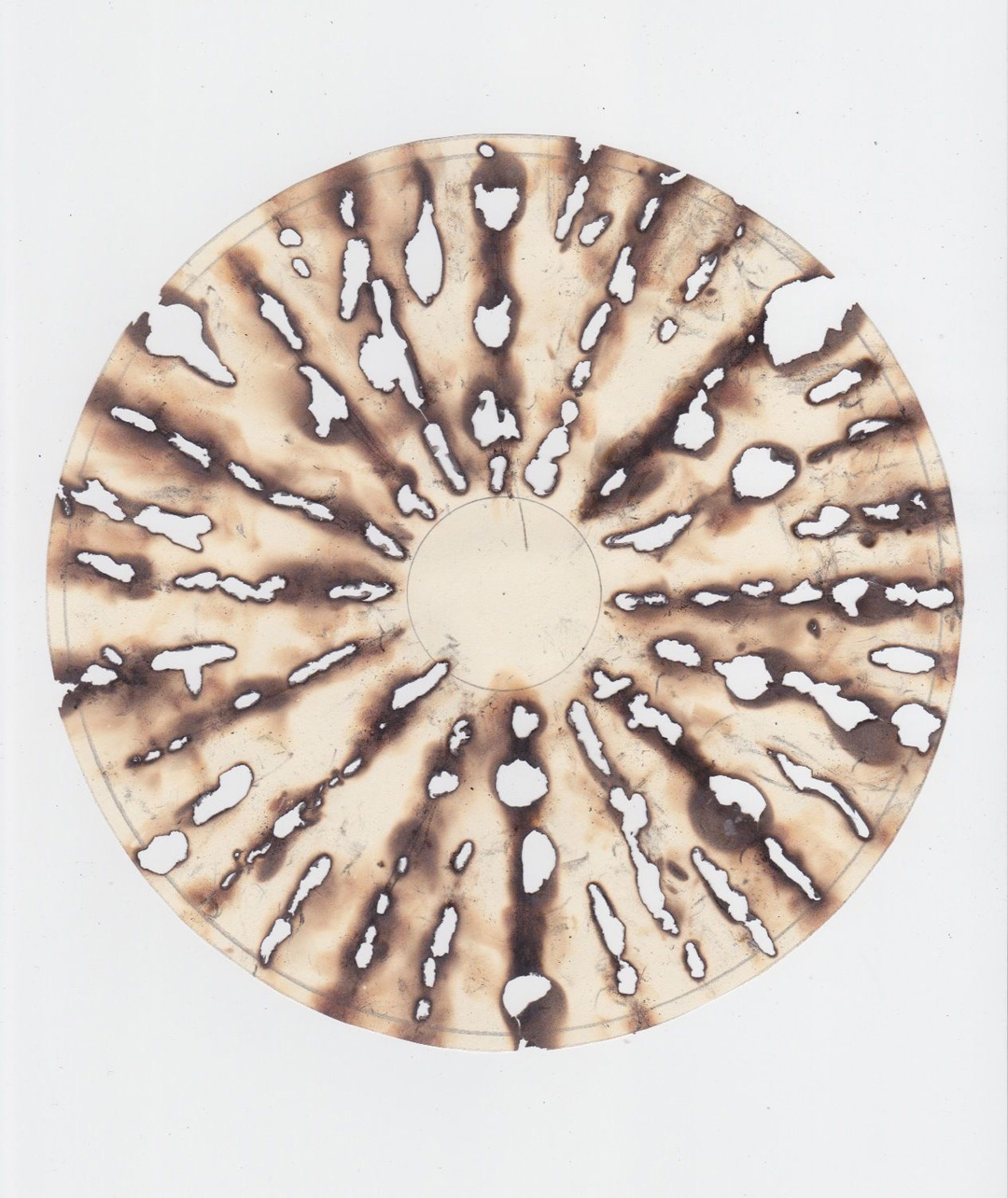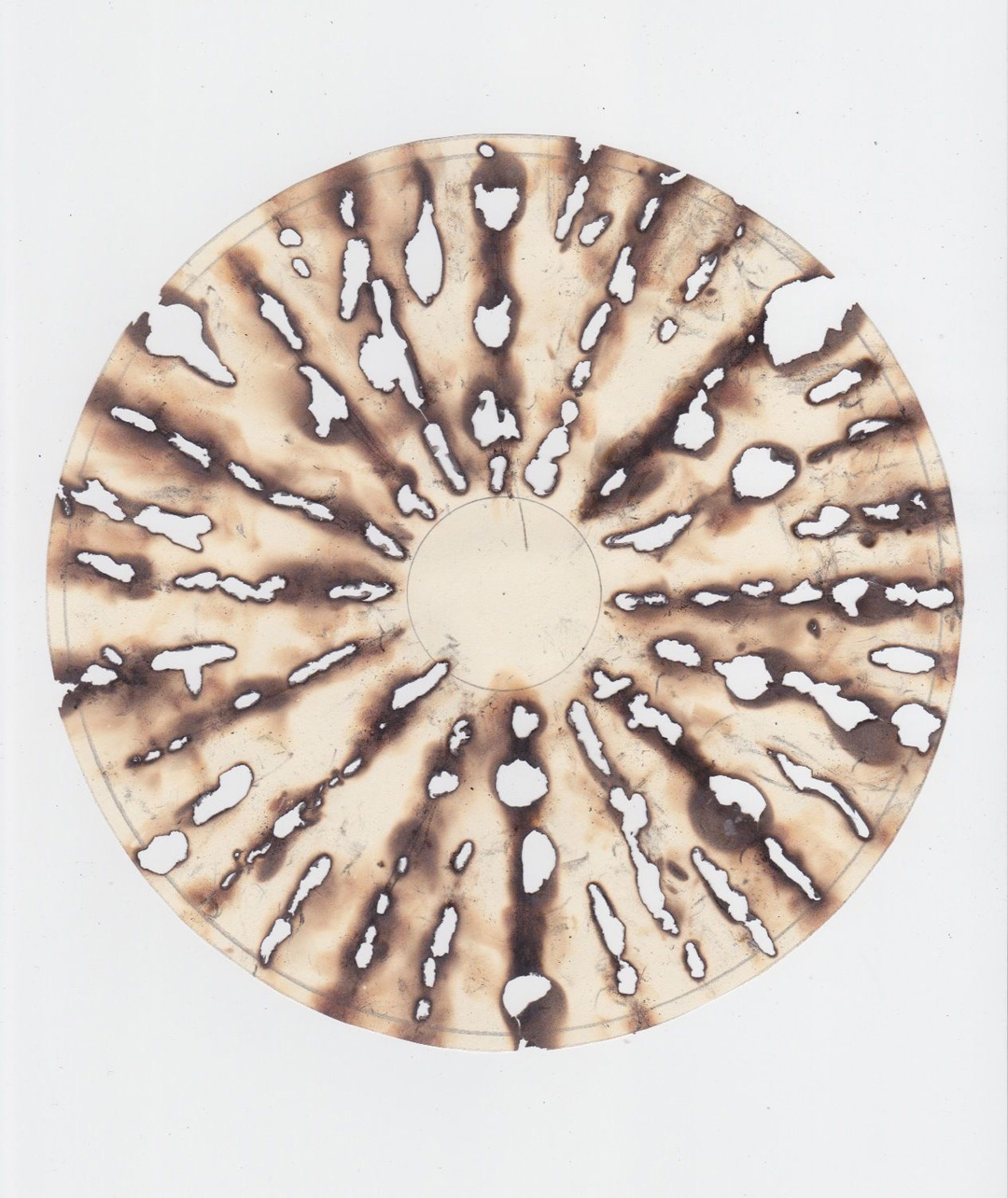 Burnt Offerings No. 1 (2016)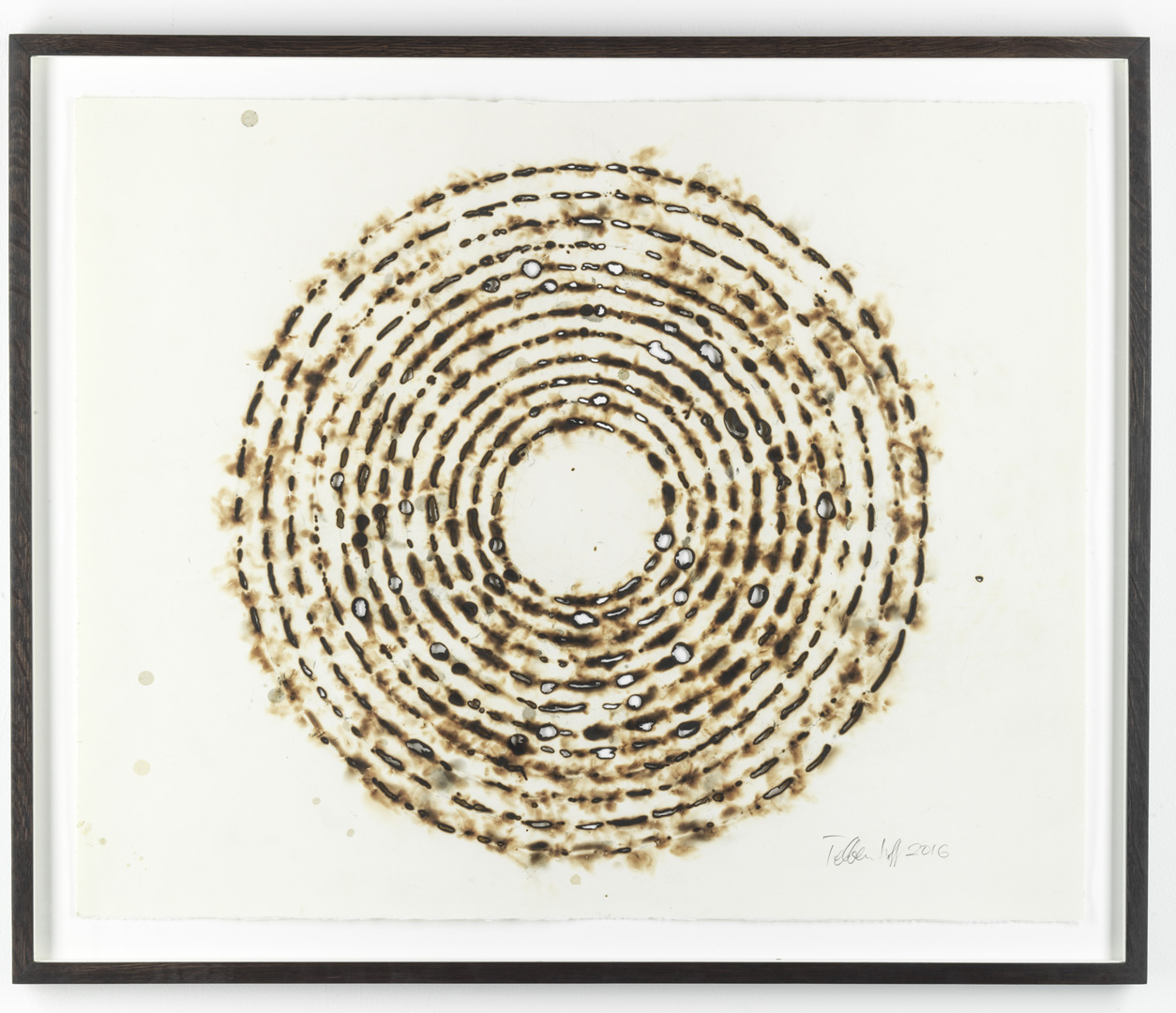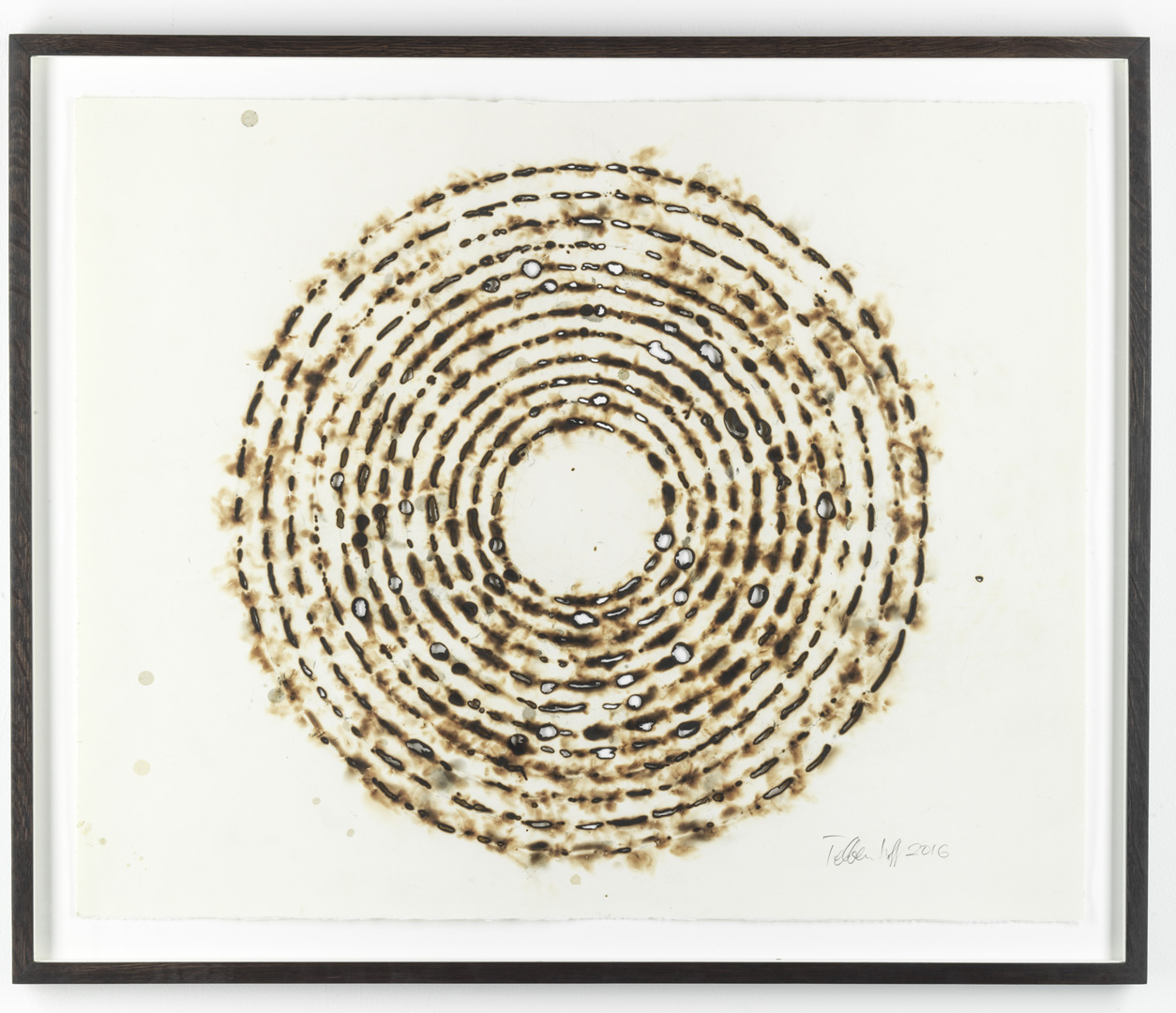 Burnt Offering No. 2 (2016)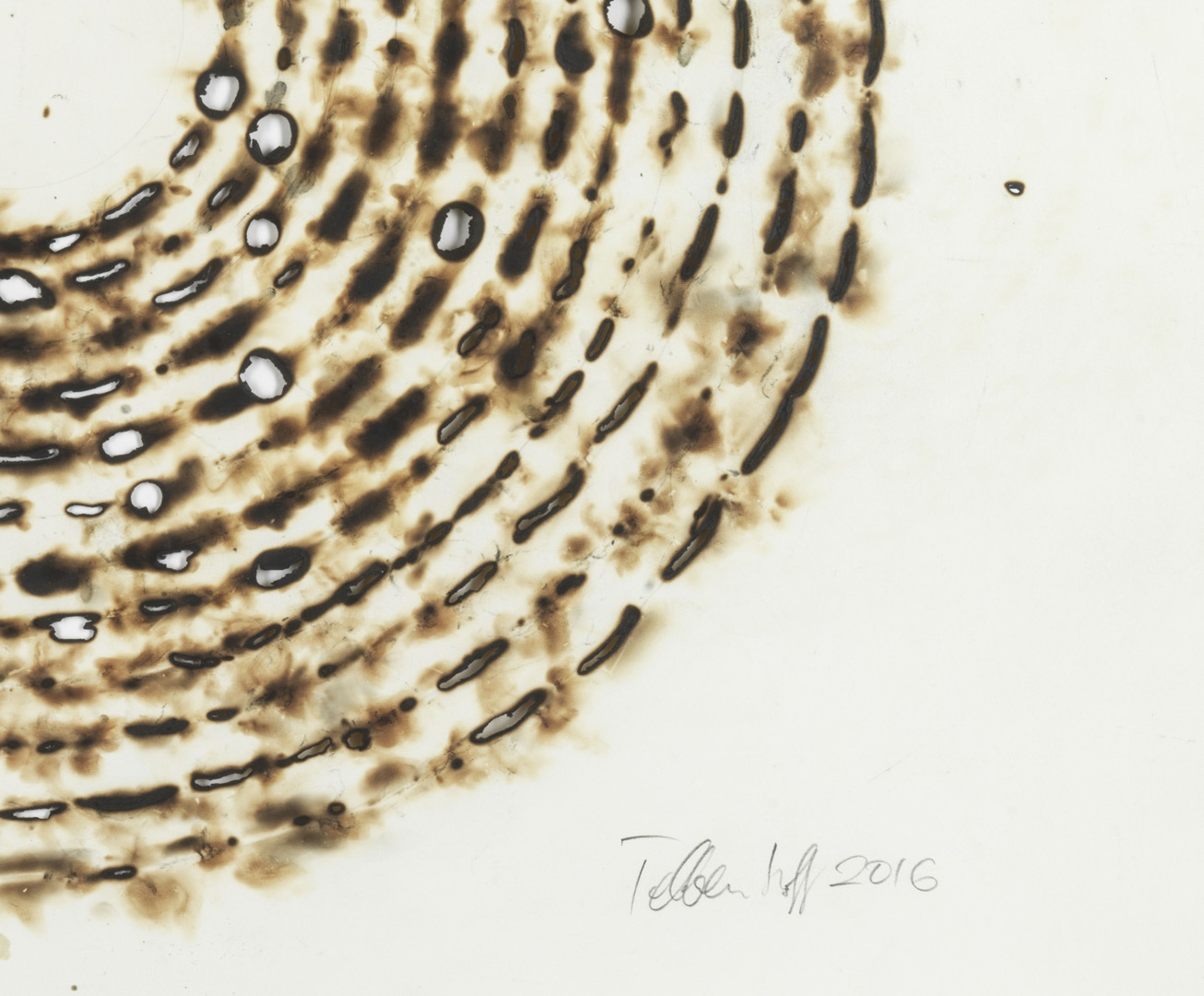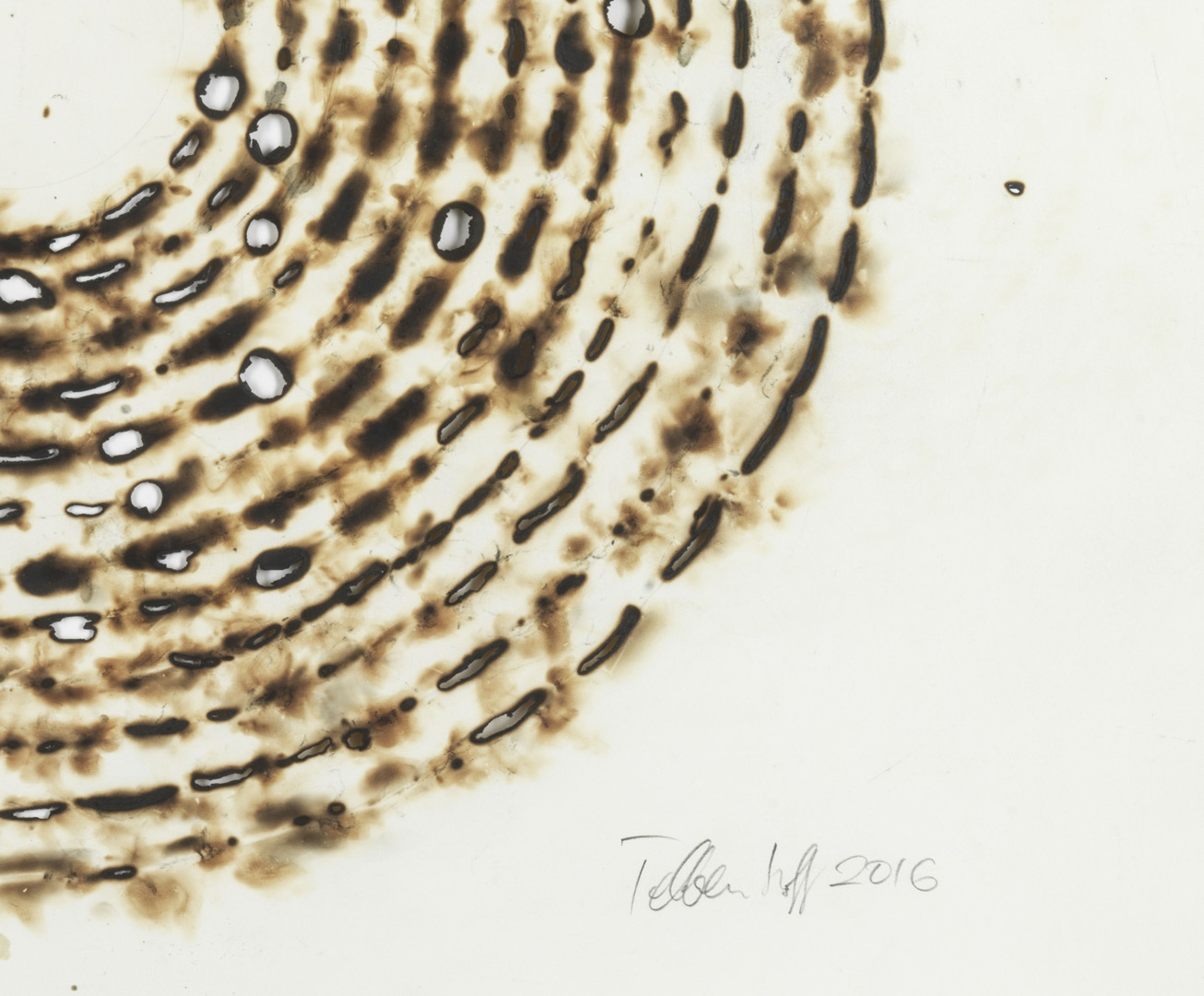 Burnt Offering No. 2 (Detail)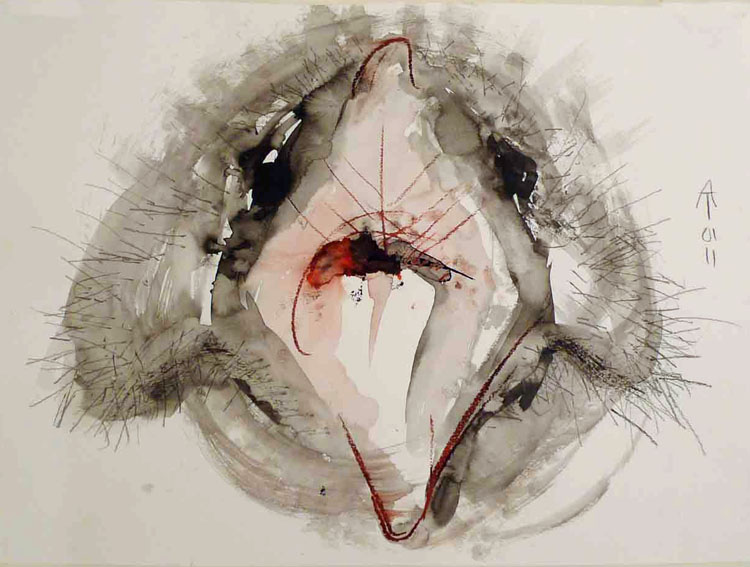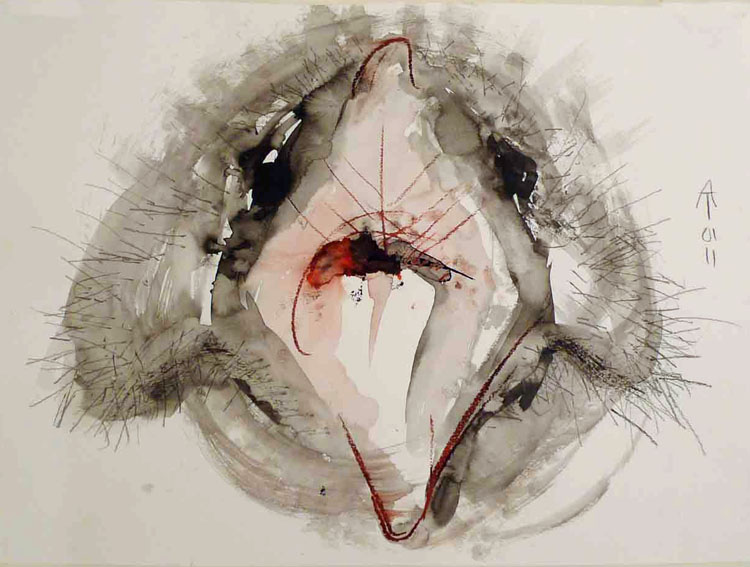 Chick (2010)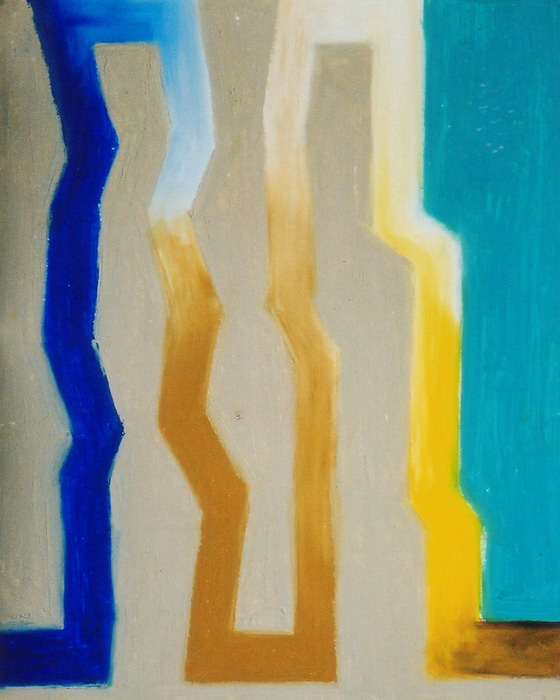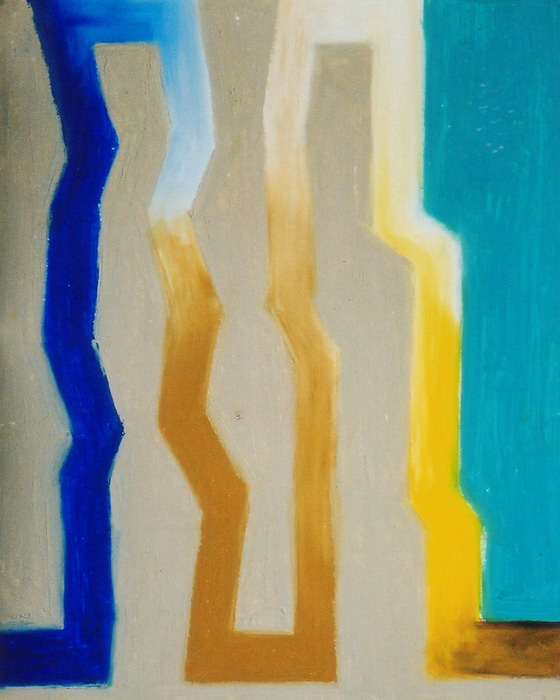 Colours for Column Blue, Ochre & Yellow (2004)
Oilbar on paper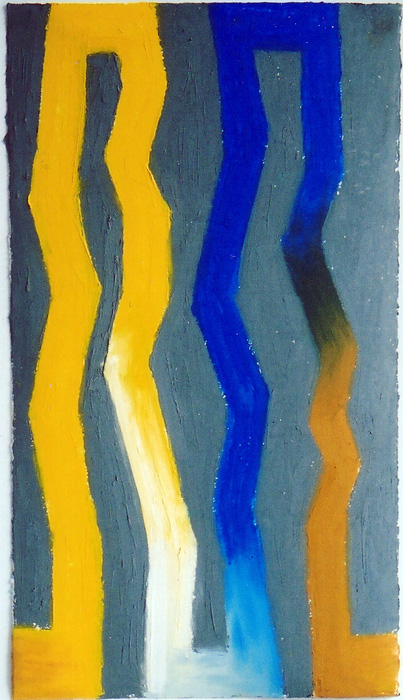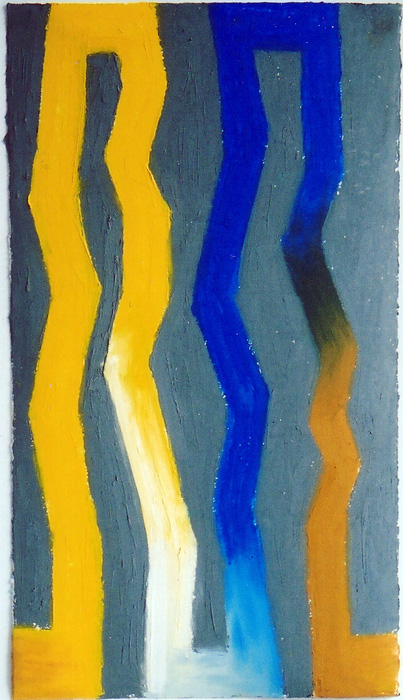 Colours for Column Red & Blue (2004)
Oilbar on paper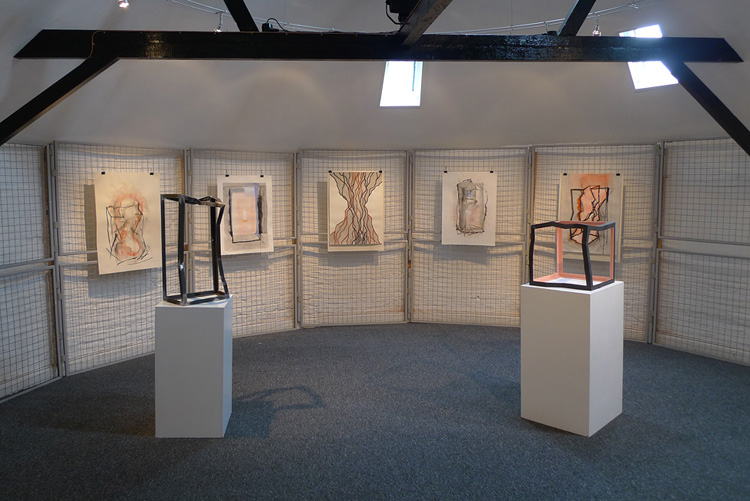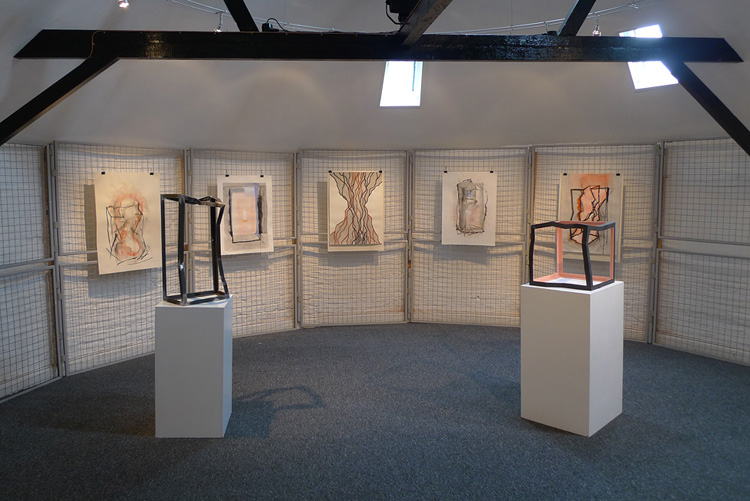 Drawings (2014)
Charcoal, ink, gouache and pencil drawings that I made to develop the steel sculpture in Holland Park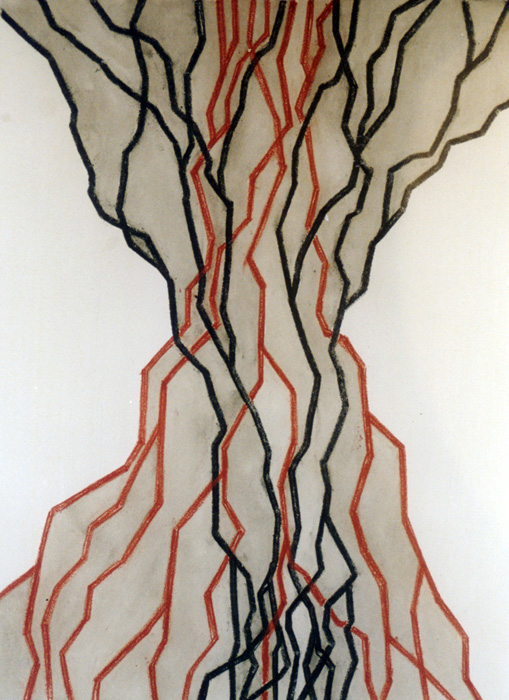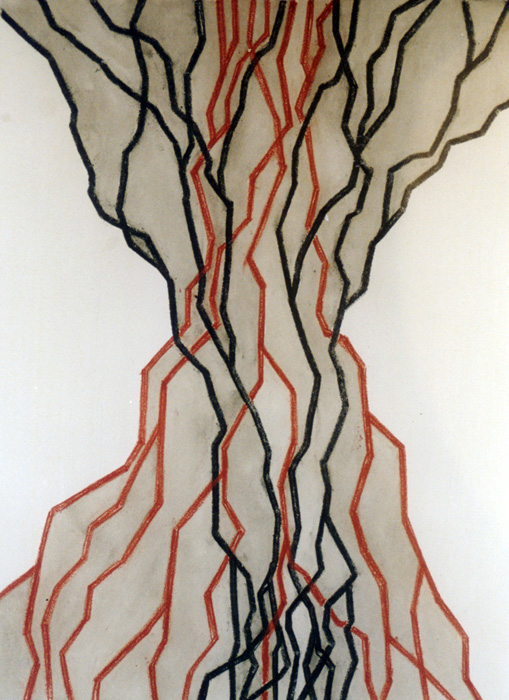 Delta (2004)
Drawing, charcoal, red chalk, ink wash
55.5 x 75.5 cm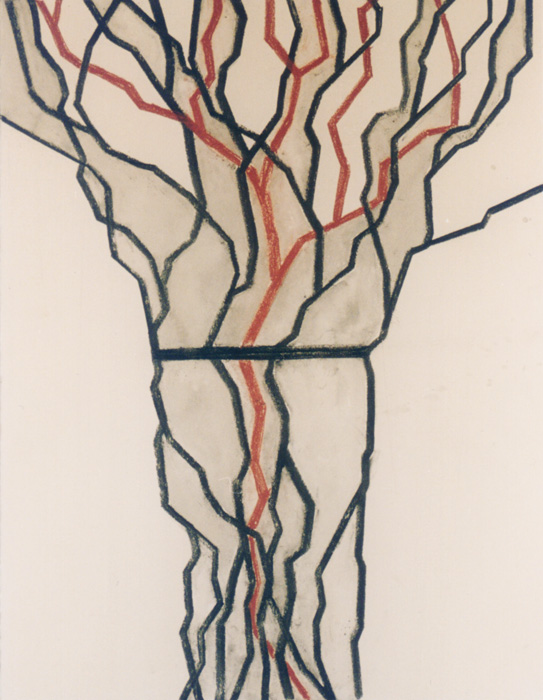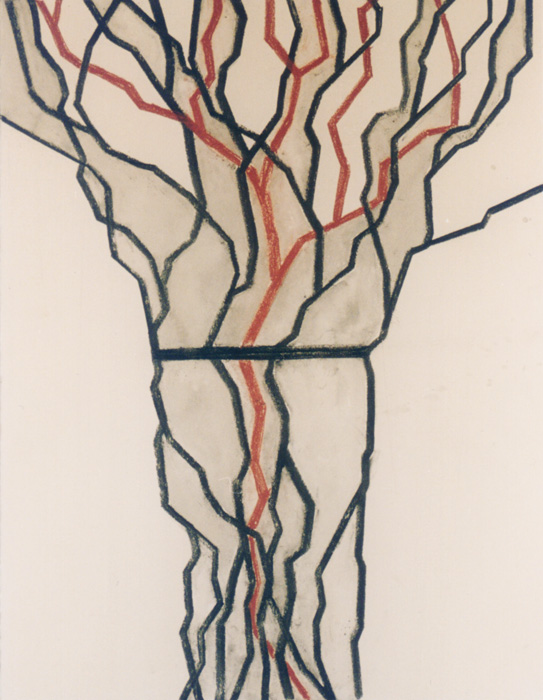 Red Line Running Through (2004)
Drawing, charcoal, red chalk, ink wash
55.5 x 75.5 cm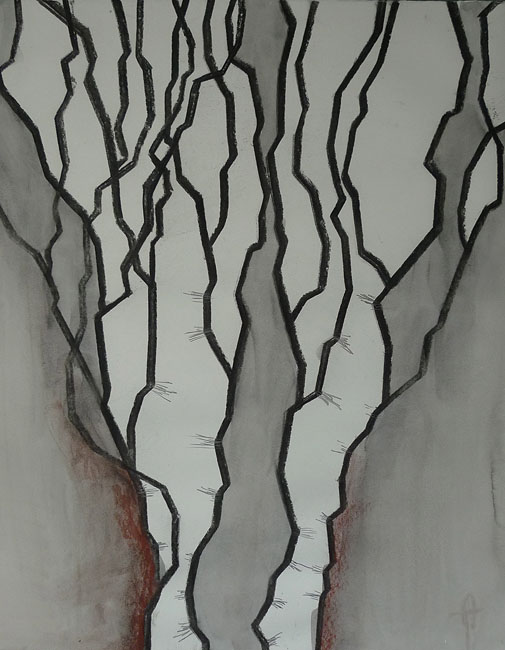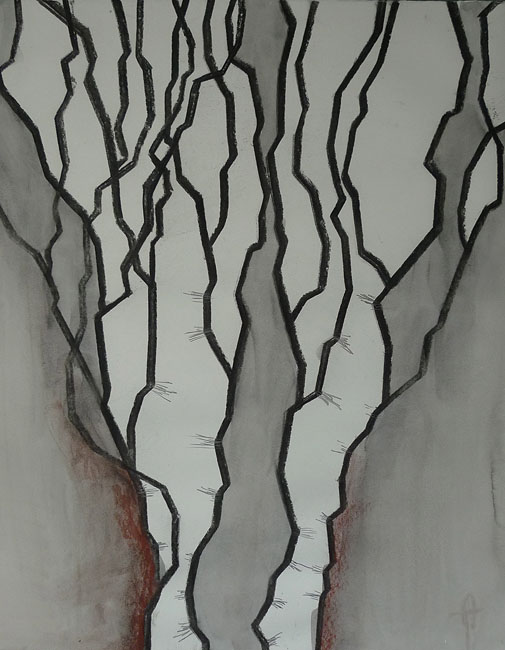 Delta 2 (2011)
This drawing started as a bunch of charcoal lines. It became more three dimensional as I worked into it first with ink wash and then red conte and pencil.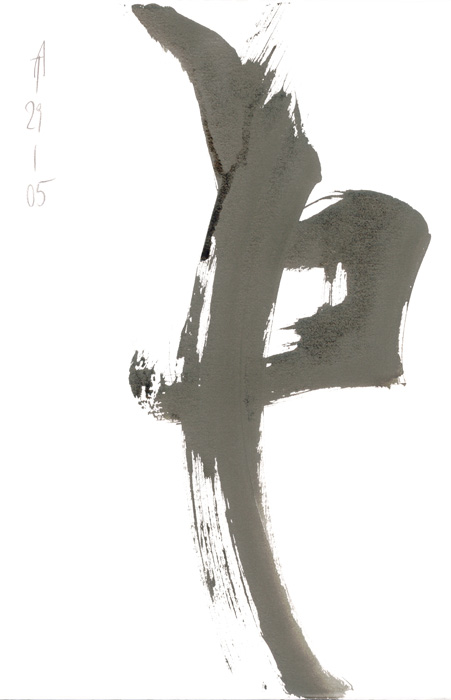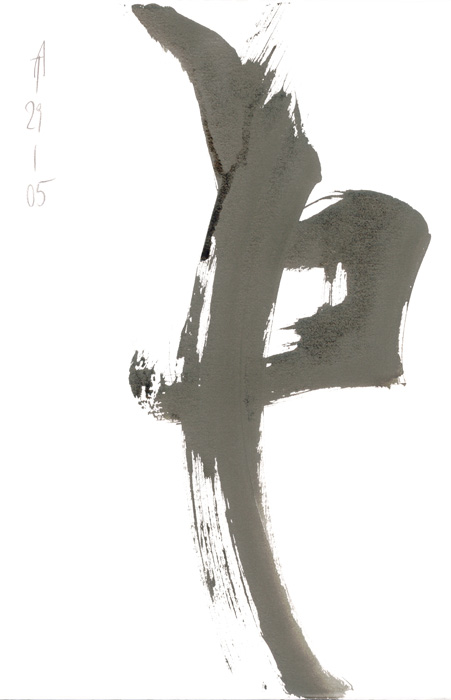 Untitled 3 (2005)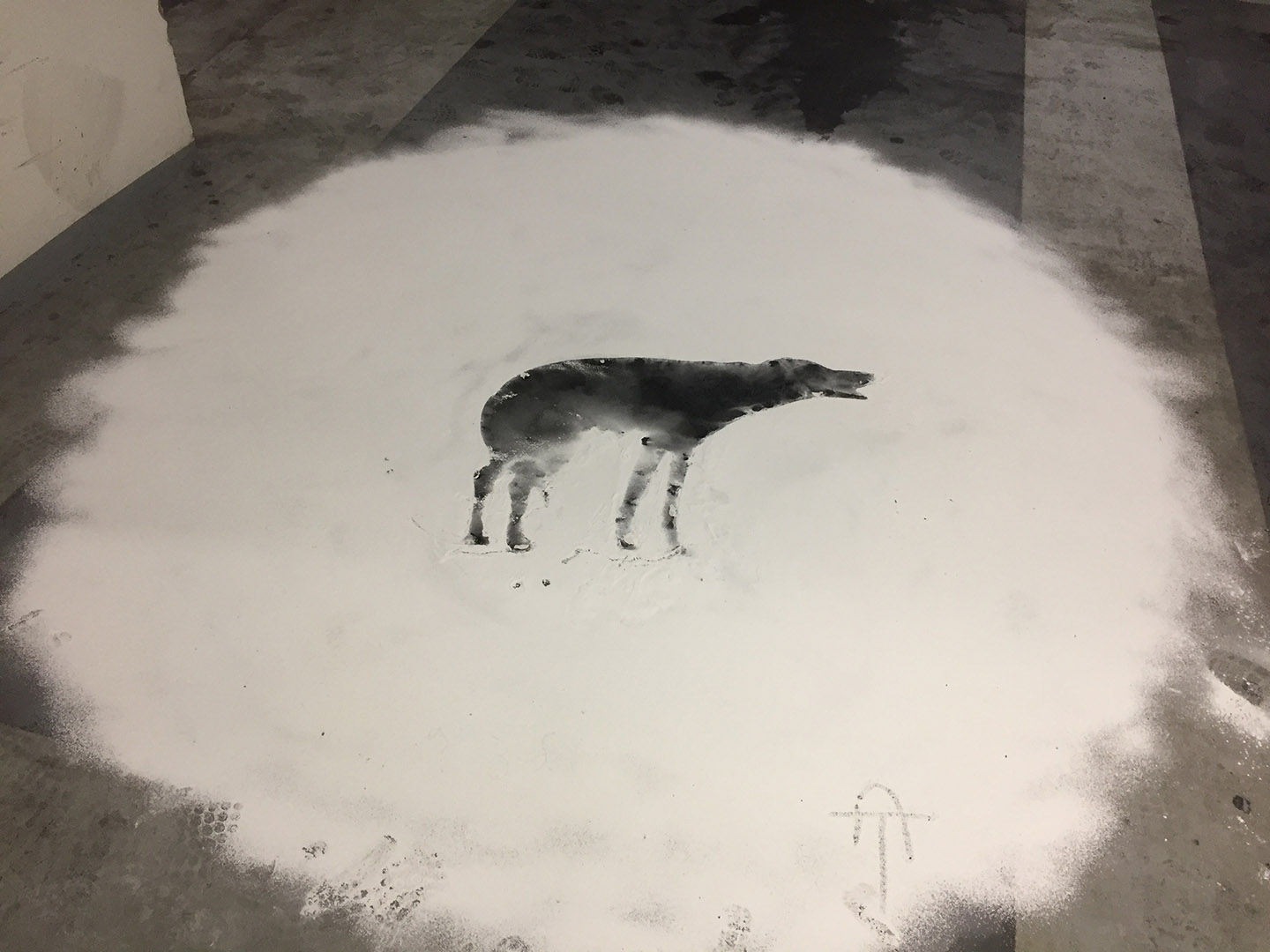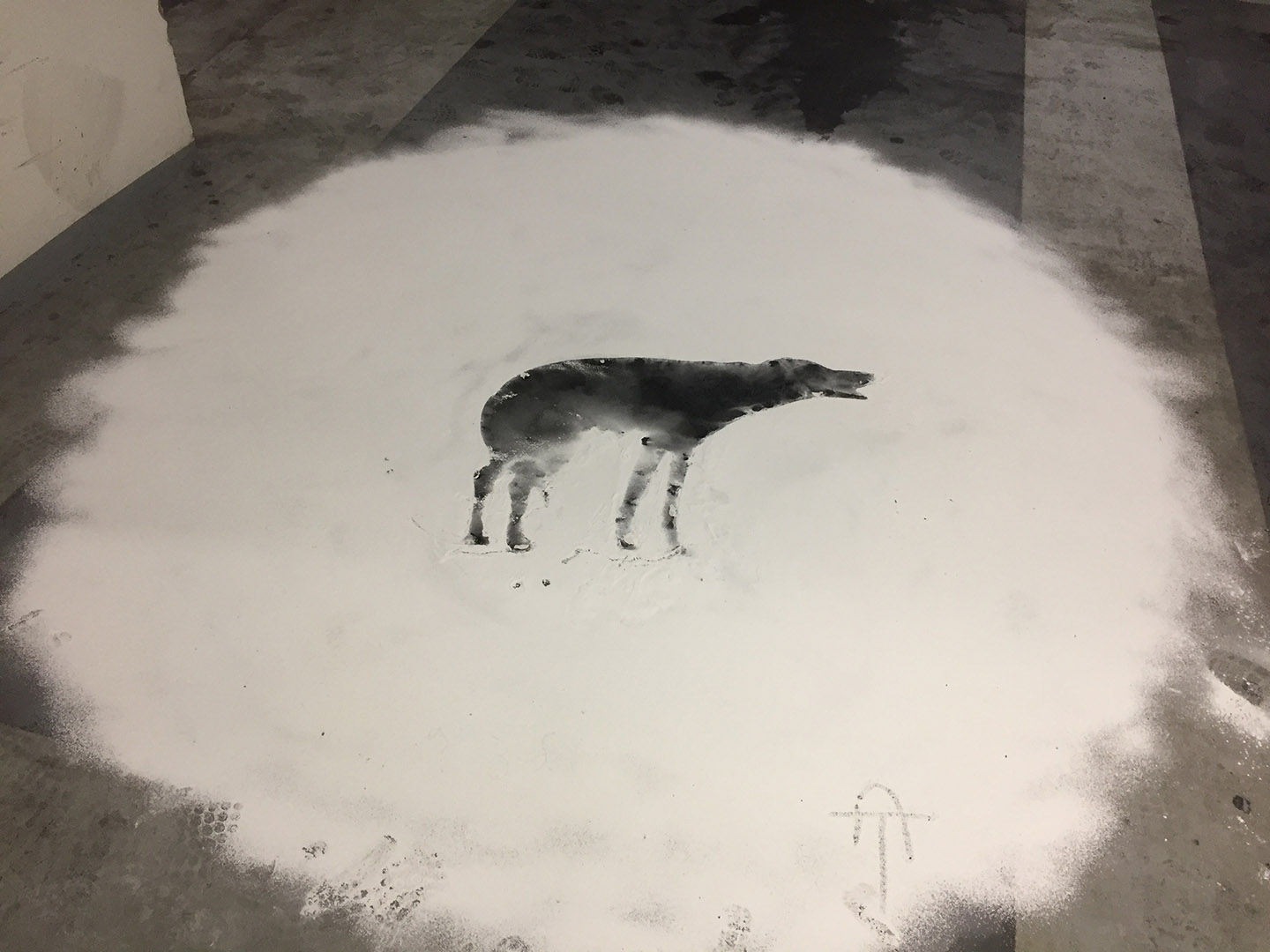 Underbitch (2018)
Marble Dust from Anello Flow
Marble dust from Waterflow, sieved over a template of a howling bitch in an underground car park in Chinatown. It was for the Year of the Dog celebrations.
300cm Diameter